It's Tuesday and that means it's time for the original weekly meme Top Ten Tuesday created by The Broke and the Bookish! If you want to join into the fun, just head over to her website and check out the theme of the week. Since we all get a FREEBIE this week, I chose to do "Books I Want To See As TV Shows". It's common knowledge that I love all things TV (even more than watching movies most of the time), so you're going to get a list of books that I'd like to see as a TV show (some of those will actually be happening!)
1. Shatter Me Series by Tahereh Mafi
Tahereh announced on a BookTube video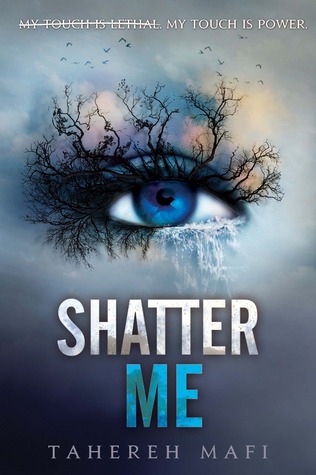 that the series has been optioned for TV and I just got SO excited! I am cautiously optimistic that it will happen and keep thinking about who may be cast for some of the characters (I might do a post for that soon!). I loved that world so much and I think I would've been sad if they just pushed all the content in 3 or 4 movies, this way they can go on even beyond the ending of the books.
2. A Series of Unfortunate Events by Lemony Snicket
I actually liked the movie, even though it wasn't like the books. I thought the casting was really good, but hey, it got picked up by Netflix and they have an amazing track record with their original content (still not over the awesomeness that is Sense8)! With more than 13 books out already, this could definitely be a show for the long-run.
3. Rebel Belle Series by Rachel Hawkins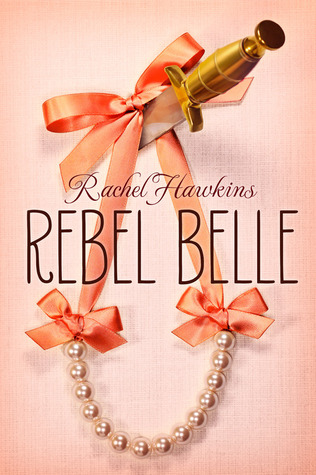 To my own shame I have to admit that I still haven't read Miss Mayhem, but superheroes are really in right now and I consider Harper Price somewhat of a heroine. She has superpowers/super-strenght at least. Then it's all in a High School setting – I can see it!
4. The Mortal Instruments Series by Cassandra Clare
This is another show that's actually happening under the title "Shadowhunters". Since the movie was somewhat of a flop (mostly due to seriously bad casting in my opinion), I am glad it gets a do-over on TV. Also, I am totally on board with the casting this time around (except for Kat McNamara as Clary … sorry, I am still hesitant about that one). But I finally want a real trailer now!!!
5. Avalon High by Meg Cabot
There's actually a movie for this as well I think, but it was a Disney-channel movie and therefore … well, disney-fied (watch the Trailer for that here). It just looked ridiculous but I love the Arthurian theme of the book and I think it would work very well as a TV show where the story can be stretched out. The book would obviously only serve for one Season, but I bet they could come up with other mystical stuff to do afterwards.
6. Anna and the French Kiss Series by Stephanie Perkins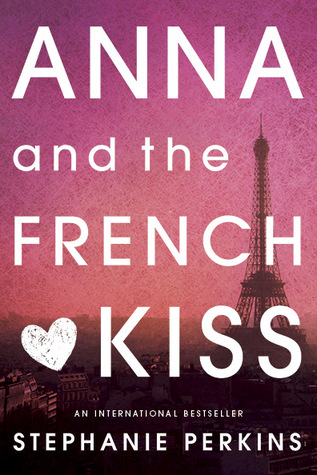 Can you imagine it? Every book would be a season and after Season 3/Isla everyone would want more and then Stephanie Perkins would be forced to right more books in that universe and I would be beyond happy! Okay, so maybe I just want more books, but I still think it would be a really funny and sweet show.
7. Fangirl by Rainbow Rowell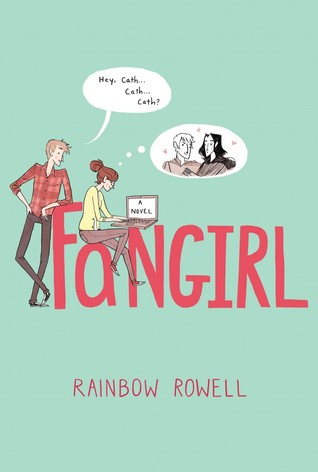 I imagine this as a show where not a lot would actually happen, but you just sort of see what Cath is doing all day long with some flashes of her fanfiction in between. Episodes would probably only be like 25 minutes long, but still, the show would go on forever, because people can just relate to her and her geek life so much.
8. My Life Next Door by Huntley Fitzpatrick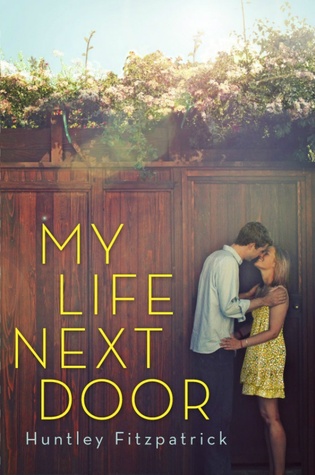 In my opinion we would see so much more of the actual life next door if it were a TV show. Also, there is surely a lot of drama they could come up with over the seasons and we could just switch the focus to a different sibling every season and watch as they grow up!
9. The Beautiful Dead by Eden Maguire
I could see this being a lot like the teenage version of Ghost Whisperer.
10. The Night Circus by Erin Morgenstern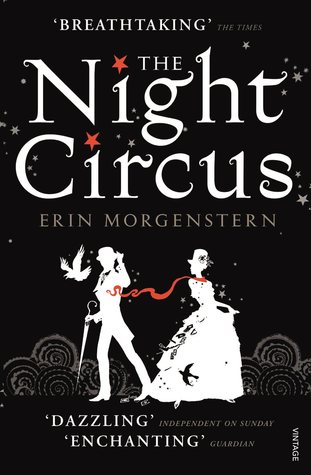 As much as I am rooting for the movie to come out (it has been optioned after all), I don't think that one movie could ever be enough. There are so many different places in the circus itself that I would like to see, that I doubt they could fit them all in 2 hours. They'd have to scratch a lot and I don't want that. When it comes to the Night Circus I can be really greedy! It's just so magical!
Honourable mentions
The Magicians by Lev Grossman (also actually happening!)
We Were Liars by E. Lockhart (but only as a mini-series)
Pushing the Limits by Katie McGarry
So, what do you think? If any of those shows would really happen, I SO want to do the casting. That would be amazing! Have you read some of the books as well and do you share my vision? Would you rather have movies for some of those books or no adaptation at all? What are some books you would like to see as a TV show?