In case you are new to this meme, Tuesday means it's time for  Top Ten Tuesday created by The Broke and the Bookish! If you want to join into the fun, just head over to her website and check out the different weekly themes. Today I am going to talk about "Books On My Fall TBR". I am actually not sure if that means books that are coming out this fall and that I want to read or simply books that I intend to read during that season. I always have a hard time coming up with actual TBR lists, because I am a person who generally reads what I'm in the mood for or what I can get my hands on. Seen as I am in Austria and not all books are immediately available but rather have to be ordered, that can turn out to be a real issue sometimes. I think the list will mainly contain books I want to read though, but not necessarily books that I'll actually read (because money, time, etc.).
(as always: this is a list not a ranking!)
1. Library of Souls by Ransom Riggs
I have started the Miss Peregrine's Peculiar Children Series when I heard it was going to be made into a movie and now I want to finish it. I have to admit that it's not my favourite, but I just can't deal with not knowing how something ends.
2. Carry On by Rainbow Rowell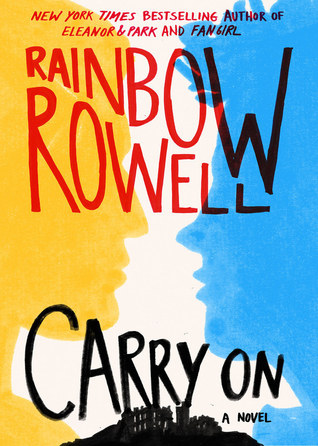 Okay, I am seriously excited for this one!!! Fangirl is one of my favourite books and this is like an indirect extension of the story. Couldn't be happier about the fact that this was written, especially since this is really going into a Fantasy direction, which is unusual for Rainbow Rowell. (Although I have to say that I wish it would have a different cover …)
3. Why Not Me? by Mindy Kaling
I loved Is Everyone Hanging Out Without Me? (And Other Concerns) and I like Mindy's voice, therefore: new book = I want to read it! This time it is even more background on her Hollywood life as well as her personal relationships and everyone's fixation on weight.
4. The Boy Most Likely To by Huntley Fitzpatrick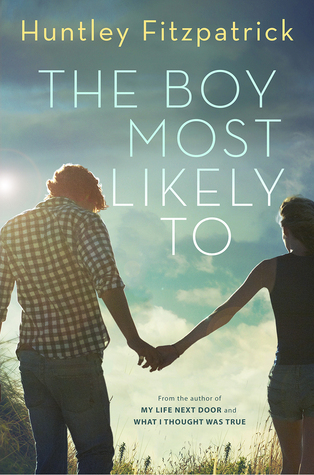 This book technically came out in August, but hey, that still counts for me. It's a companion to my beloved My Life Next Door and I can't wait to return to that universe.
5. Dreamland by Robert L. Anderson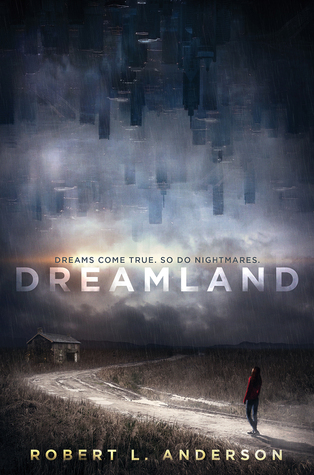 A girl that can dream-walk – count me in!
6. The Lies About Truth by Courtney C. Stevens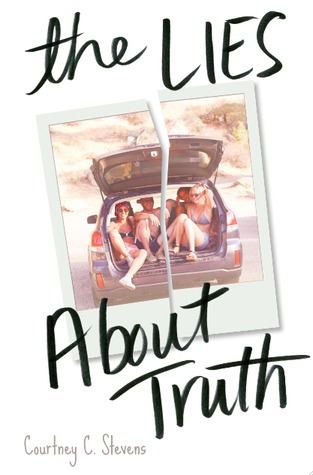 Traumatic events, awkward love-story … I don't know, but this just feels like an interesting story. As morbid as it may sound, I like books that deal with grief.
7. Hello? by Liza M. Wiemer
This just seems cool because it has different kinds of narration, free verse poetry and screenplay-style writing. If these things are balanced right, I usually really like them.
8. Sidekick by Natalie Whipple
I know what being 2nd best feels like and I know how confining it can be if you can't share your passions with your friends because they aren't as geeky as you. I think I am going to like this.
9. Queen Song by Victoria Aveyard
Do I really have to explain this? A novella in the Red Queen universe is something I have to check out!!!
10. The Rest of Us Just Live Here by Patrick Ness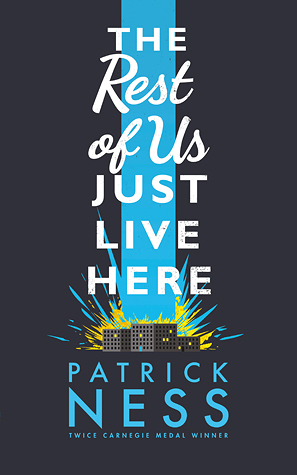 It's embarrassing, but I haven't read any of Patrick Ness' stories before. It's not that they didn't sound interesting, but I just didn't get around to it. However, this one is definitely on the top of my wishlist and I am determined to read it!
As always, if you want to know more about the books, click on the covers to get redirected to Goodreads. What are some books on your Fall TBR? If you've done TTT as well, leave a link in the comment section!