I've been seeing the Pastry Book Tag swirling around for a while and now I finally got tagged by someone. Aaah! I really can't thank Maria @Marwhal Reads enough!! I bet I am going to get really hungry doing that tag!
CROISSANT: NAME A POPULAR BOOK OR SERIES THAT EVERYONE (INCLUDING YOU) LOVE.
I think it's pretty safe to go with the Hunger Games Series by Suzanne Collins, right? Also, it kind of fits the category because: Peeta has croissants! (Funnily enough someone even made T-shirts with that phrase on it. To check that out, just click on the picture below!)
MACARON: NAME A BOOK THAT WAS HARD TO GET THROUGH BUT WORTH IT AT THE END.
I can't help but go with an entire series here. I remember complaining a lot about the Magicians by Lev Grossman, but you know what? In the end, I am really glad I read those books. Also, I am majorly excited for the TV show now. Some dark magic is always thrilling!
VOL-AU-VENT: NAME A BOOK THAT YOU THOUGHT WOULD BE AMAZING BUT FELL FLAT.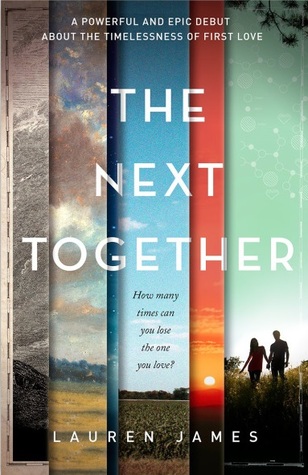 It's so sad when that happens! Unfortunately, The Next Together by Lauren James was one of those cases … I was really excited about the premise and it sounded so promising, but in the end it just really wasn't all that great.
PAIN AU CHOCOLAT: NAME A BOOK THAT YOU THOUGHT WOULD BE ONE THING BUT TURNED OUT TO BE SOMETHING ELSE.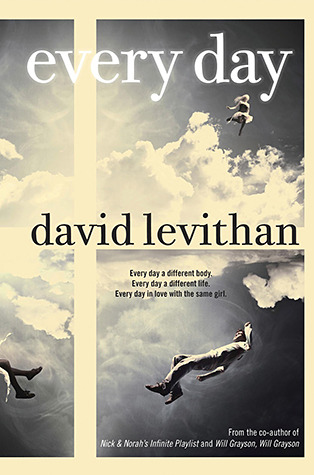 Every Day by David Levithan! That book was just something else entirely! I didn't so much think it would be any particular thing, but I don't think I could have possibly imagined the outcome. I am still mad that there is no sequel, because it feels like the story just started when the book ended …
PROFITEROLE: NAME A BOOK OR SERIES THAT DOESN'T GET ENOUGH ATTENTION.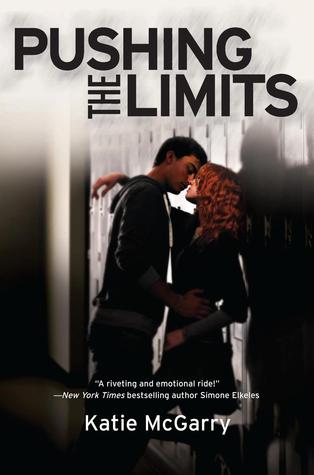 I have no idea how many people know or don't know about this book, but I loved Pushing the Limits by Katie McGarry and would love for it to get more attention. I thought it would just be a case of forbidden romance or something like that, but it went a lot deeper than expected! It was an emotional ride!
CROQUEMBOUCHE: NAME A BOOK OR SERIES THAT'S EXTREMELY COMPLEX.
I just have to pick Game of Thrones or A Song of Ice and Fire in general by George R.R. Martin. That is one heck of a complex story!
NAPOLEON: NAME A MOVIE OR TV SHOW BASED OFF A BOOK THAT YOU LIKED BETTER THAN THE BOOK ITSELF.
I've mentioned Me and Earl and the Dying Girl so often for this category, that I feel like I should choose something different this time around. There are actually a couple of book-to-screen adaptations that would qualify, like The Witches of East End or the 100, but I think I'll go with Beastly by Alex Flinn. I was completely enchanted by that movie, it was so cute! Whereas the book was only meh …
EMPANADA: NAME A BOOK THAT WAS BITTERSWEET.
I can't quite pinpoint it, but I keep thinking of The Time Keeper by Mitch Albom. It was quite sad and tragic sometimes, but it was also filled with raw human emotion. It's book I will always cherish!
KOLOMPEH: NAME A BOOK OR SERIES THAT TAKES PLACE SOMEWHERE OTHER THAN YOUR HOME COUNTRY.
Seems I have free reign when it comes to this question, because not that many books take place in Austria. I am just going to point at a random book on my shelf now and that will be the answer. *drum roll please* – and the winner is: Summer in February by Jonathan Smith. (It takes place in Cornwall I think)
PATE A CHOUX: NAME ONE FOOD FROM A BOOK OR SERIES THAT YOU WOULD LIKE TO TRY.
Pretty much EVERYTHING from The Hundred-Foot Journey by Richard C. Morais!!!
---
So that was my take on the Pastry Book Tag and as predicted, I am super hungry now! Before I go off to make myself a snack though, I am tagging: EVERYONE! If you are like me and you wanted to do the tag, but haven't been tagged yet, here's your chance! I'll gladly tag you officially as well if you like! Don't be shy and let me know in the comments.