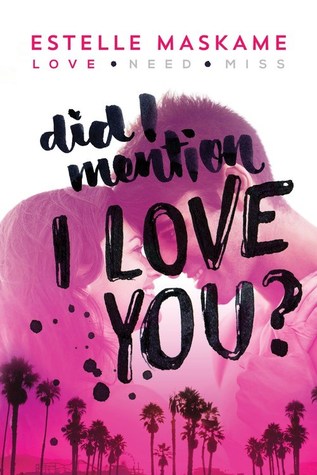 When sixteen-year-old Eden Munro agrees to spend the summer with her estranged father in the beachfront city of Santa Monica, California, she has no idea what she's letting herself in for. Eden's parents are divorced and have gone their separate ways, and now her father has a brand new family. For Eden, this means she's about to meet three new step-brothers. The eldest of the three is Tyler Bruce, a troubled teenager with a short temper and a huge ego. Complete polar opposites, Eden quickly finds herself thrust into a world full of new experiences as Tyler's group of friends take her under their wing. But the one thing she just can't understand is Tyler, and the more she presses to figure out the truth about him, the more she finds herself falling for the one person she shouldn't – her step-brother.
Throw in Tyler's clingy girlfriend and a guy who has his eyes set on Eden, and there's secrets, lies and a whole lot of drama. But how can Eden keep her feelings under control? And can she ever work out the truth about Tyler?
Did I Mention I Love You is the first book in the phenomenal DIMILY trilogy, following the lives of Eden Munro and Tyler Bruce as they try to find their way in an increasingly confusing world.
Publishing Date: December 1, 2015
I was provided with an eArc from the publisher through NetGalley in exchange for an honest review!
Did I Mention I Love You? was the perfect start to the trilogy with a nice flow in writing and therefore instantly got me hooked. The book is written from Eden's point of view and there is just so much I like about her, I don't even know where to start. Eden hates shopping, except if it's in a bookstore, she's from Oregon (the state where I spent my exchange semester at) and wants to go to the University of Chicago (the city that I am obsessed with) to study Psychology. Combine all that and you have a character I simply cannot dislike.
When it comes to Eden and Tyler though, they were not the most obvious ship for me. In fact, it was really difficult for me to see beyond Tyler's act and I was surprised when their relationship suddenly progressed in a different direction, even though I knew it would happen. I was secretly always rooting for Dean, but not for the reason you might think. I do understand that stepsiblings dating each other is sort of a taboo topic, but I didn't actually think it was that odd. They just met and they are both attractive teenagers – it does make sense! And they are not related by blood! If they had just come out with it in the beginning, I don't think it would have been that big a deal eventually … then again, Tyler was not in the right frame of mind back then.
I am a bit worried about Eden's circle of friends as they all seem really reckless and some even lunatic. I sometimes have difficulties connecting to those characters, simply because I am the total opposite. This could have been the reason why I didn't click with Tyler at first too. However, as time progressed he grew a little on me. I liked that the book was about more serious topics and that it constantly brushed upon several taboos. All in all, I cannot wait to learn how the series continues! 
Fazit: 4.5/5 stars! I can only recommend this book to anyone who likes wild and forbidden love stories with a twist.