Ice Cream! Who doesn't like ice cream? Okay, I actually know a couple of people who don't, but I don't understand them and that's not the point of this post anyway. Combine some flavours and books and you have the Ben'n'Jerry's Book Tag for which Cristina @My Tiny Obsessions tagged me. Let's get hungry for ice cream, even though it's kind of too cold for it right now!
1. VANILLA CARAMEL FUDGE: PICK A LIGHT, FLUFFY CONTEMPORARY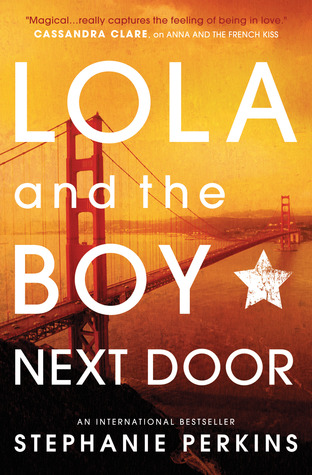 Since I've said Anna and the French Kiss about a gazillion times, I'll now go with … Lola and the Boy Next Door by Stephanie Perkins! Ha! Bet you didn't see that coming. Actually, you probably did because of the cover …
2. MINT CHOCOLATE COOKIE: A NEW RELEASE THAT YOU WISH EVERYBODY WOULD READ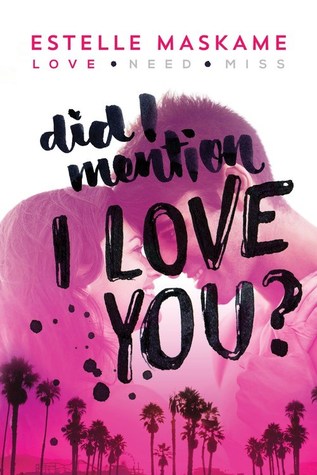 I've been a little behind on new releases in the last couple of months because I put myself under a book-buying-ban (yeah, I don't know why either …). Did I Mention I Love You? by Estelle Maskame kind of surprised me though and I liked it a lot more than I thought I would. It's been out in the UK for a while now, but the US release will be next month.
3. KARAMEL SUTRA CORE: A LAST BOOK IN A SERIES THAT YOU WERE COMPLETELY SATISFIED WITH
I was very tempted to steal Cristina's answer (Clockwork Princess) for this one, but I intend to use another one of her answers later on, so I wanted to be at least a little bit creative now. Even though the sequels for Inkheart weren't as good as the first book, Inkdeath tied it up really nicely. I don't think I had anything to really complain about.
4. CHERRY GARCIA: AN ENDING THAT WAS BITTERSWEET
Phoenix was the final part in the Beautiful Dead Series by Eden Maguire and even though I wished for a certain outcome, it didn't happen. However, the ending made sense, it just doesn't change the fact that it was also kind of sad.
5. STRAWBERRY SHORTCAKE: A BOOK CONTAINING YOUR OTP OF OTPS
HOW CAN YOU MAKE ME CHOOSE JUST ONE OTP!?!?!? Alec and Magnus are pretty high up there I have to say. But, but … there's still Anna and Etienne and they are some of the cutest people on the planet. And then what about Juliette and Warner? Cath and Levi! AAAAH! I just can't do it! #SorryNotSorry
6. MILK AND COOKIES: TWO AUTHORS THAT IF THEY COLLABORATED, THEY WOULD GO PERFECTLY TOGETHER
I am in love with Tahereh Mafi and Ransom Riggs as a couple and I want them to write a book together like ASAP!
7. BOSTON CREAM PIE: A BOOK THAT HAD YOU TURNING YOUR PAGES LATE INTO THE NIGHT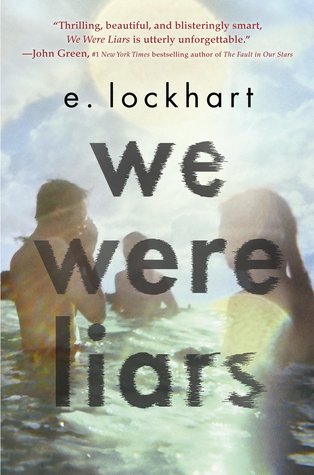 That happens a lot, I don't even know which one to go with … I remember getting We Were Liars by E. Lockhart and reading it and not being able to stop. I was sitting on a pillow on the floor in my room and it got darker and darker and I had to turn on the light or I wouldn't have seen anything anymore. I had to take an unwilling break to eat dinner and then I continued until it was over and I was rolled up into a ball, crying. Yep … that happened …
8. CHOCOLATE THERAPY: A BOOK THAT MAKES YOU FEEL BETTER AFTER A LONG DAY OF LIFE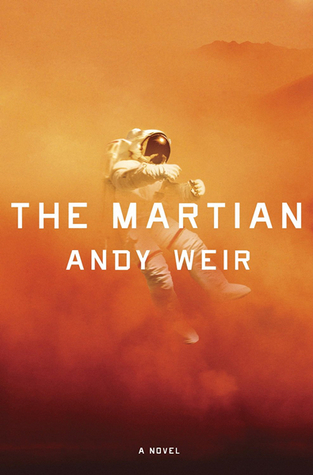 I bet you are getting tired of this answer, but I am not. The Martian by Andy Weir. I think I've come to a point where I'm hyping this book even more in my head than when I actually read it.
9. COFFEE, COFFEE, BUZZBUZZBUZZ!: A BOOK NOT YET RELEASED THAT YOU CAN'T WAIT TO GET YOUR HANDS ON
Lady Midnight aka Book One in the Dark Artifices Trilogy aka another book in the Shadowhunter world by Cassandra Clare. I JUST CAN'T GET ENOUGH OF THIS WORLD!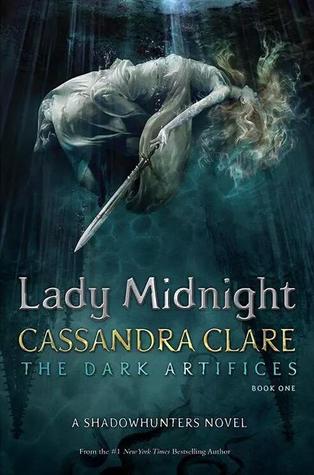 ---
I TAG:
*If you've already done the tag or you simply don't want to, please just feel free to ignore this!