Jordyn @J. Bookish did something really, really awesome! She created her own tag called the Seasons of Book Blogging! I feel kind of honoured to be among the first patch of people to do the tag and also major props to everyone who creates one of these tags! I am sometimes not sure I have the creativity for it in me. But without further ado, on to the tag!
RULES AND REGULATIONS:
Thank the creator (so she can see all of your answers!) and the person who tagged you.
Begin with the month in which you have been tagged and move forward from there!
State the best gift you've ever been given after you answer the question for your birthday month.
Tag whomever you'd like when you're finished.. or else you'll be "it" forever.
Have fun, of course!
---
November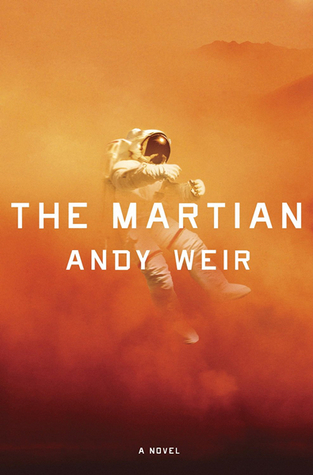 is the month when we're reminded of how much we have to be thankful for. Choose one book you're grateful for having read and give a shout-out to the person who recommended it!
A book that I am super grateful for is the Martian by Andy Weir. I am not sure Raeleen Lemay from Padfoot and Prongs 07 really recommended it to me, but I know that I've first heard about it on her channel. Man, am I glad that I read that book!
December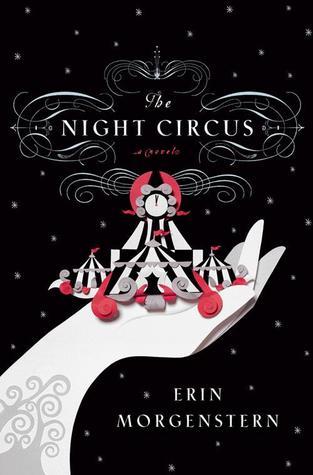 is a time when friends and families come together and celebrate. Name one book you would give as a gift.
I can't say the Martian again, right? Okay, another book that I recommend all the time, because I think it's appealing to a lot of people is The Night Circus by Erin Morgenstern. It's just so enchanting, I want everyone to read it, so I would just give it to them as a present! And a huge plus, I think it works for a lot of age groups.
January
begins a new year. Name a resolution you made this year and if you've kept it or not!
I'm not good with resolutions and I tend not to make any. I know this s a boring answer, but what can you do?
February
is the month for relationships. Name your favorite book relationship: romantic, platonic, or familial, your choice!
My favourite relationship of all time is the parabatai bond between Jem Carstairs and Will Herondale from the Infernal Devices by Cassandra Clare. I just love the idea of them being more than friends, more than brothers, more than anyone could ever imagine unless they have a parabatai themselves. I think this is also why I am so excited about Lady Midnight …
March
is the month for luck and new beginnings. Name a book or series that you would like to re-experience as if you'd never read it.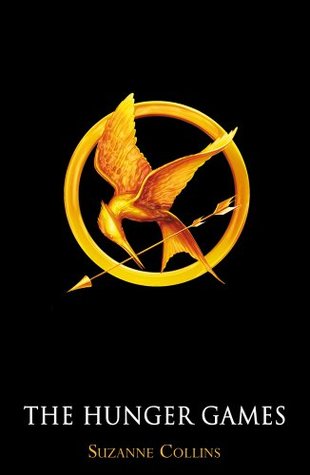 That's a bit of a tough one. I think I am going to go with the Hunger Games by Suzanne Collins. I would like to experience it again without the hype and without knowing who got cast for the movie, because it keeps morphing the image that I have had in my head back in the day when I read it. Also, I was really scared of my French teacher at the time I first read the books and they just gave me a lot of strength. I can't even really explain it, but I took that book with me to school and just holding it gave me confidence.
April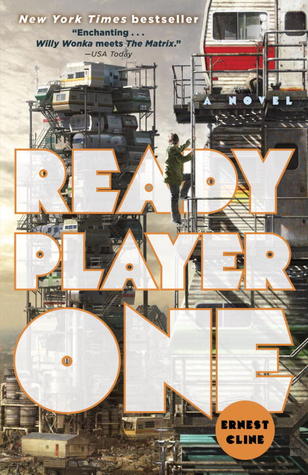 is a spectacularly ordinary month. Name a book that was so over-hyped that it just could not live up to your expectations.
Ready Player One by Ernest Cline! That book was bound to disappoint me! I don't even know where the hype is coming from really. Yes, there are some awesome geeky references but the pacing is annoying and 2/3 of the book are really boring. I liked Armada better than Ready Player One.
May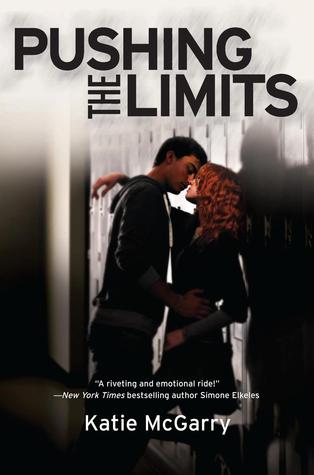 is the month when the flowers start to bloom. Name a book that was a pleasant surprise to you.
Hmm … a little difficult to say. I mostly buy books after reading reviews and recommendations. I think I was surprised by Pushing the Limits by Katie McGarry though. It's quite a powerful story and I did not expect to feel so much while reading.
June
is the time to take a break. Name a book or genre that you like to read when you just need to check out.
Contemporary and YA Romance books are the best for those kind of situations! So many feels, but mostly the fluffy and nice ones.
July
is the time to celebrate your independence! Name a book that made you see fireworks. (Figuratively. Please don't light books on fire.)
I love that J thought it was necessary to add that last bit. Only real lunatics would light our beloved books on fire!!! (Or maybe people who have the Wreck this Journal-book …)
I had to think about this one though and ended up with the Shatter Me Series not going out of my mind. I don't know if you could really call it fireworks, but Tahereh Mafi's writing style definitely lit up something inside of me!
August
is the hottest month of the year. Pick an up-and-coming author that you think will be the next hottest thing.
There have been so many great new authors this year. I think Victoria Aveyard will definitely continue to rock the book scene!
IT'S ALSO MY BIRTHDAY MONTH! Now, what's the best thing I've ever been given? Should it be book related? Well, in terms of books, my cousin gave me a signed edition of my favourite Austrian author last Christmas. I was SO happy about that. Non-book related I would have to say something my liaison got me back in Oregon. She bought me this little glass pyramid, filled with sand and shells and bits of drift wood. She knew how much I loved the Oregon coast, so she wanted me to have something that always reminds me of it. And that it does!
September
is time for students to go back to school! Pick a book you read for school that you actually enjoyed.
There are actually a couple that I liked and they were all during the same year – that was one heck of a great teacher. Alan and Naomi by Myron Levoy, City of Darkness by Ben Bova and last but not least The House of Stairs by William Sleator.
October
is time to celebrate Halloween! Pick one character that you would love to dress up as for Halloween.
Dressing up as a Shadowhunter is always fun, other than that I would love to go as Alice from Alice in Wonderland, Celia from the Night Circus or Cath from Fangirl one day … some day. I always say I am going to dress up and then I don't end up doing much at all …
---
I TAG
*Since this tag is brand new, I doubt that any of you have done it before, however, if you don't want to do it – Feel free to ignore it! Don't feel pressured!