The Dim Sum Book Tag is the brainchild of Joey @ Thoughts and Afterthoughts and Jenna @ Reading With Jenna. Dim sum is a style of Chinese cuisine whereby food is served in small (tapas-like) portions and is common during yum cha (which literally means: drinking tea). This tag is inspired by good company and good eats.
I wasn't tagged by the creators (but you should check out their blogs anyway, they are awesome!), but people really seemed to want me to the Dim Sum Book Tag anyway, because I was tagged by Cristina @My Tiny Obsessions and Aimal @Bookshelves & Paperbacks. Thank you guys!!! This is going to be so much fun, but I can already see how I am going to be super hungry when I'm done.
RULES:
Thank the blogger who nominated you, linking back to their site
Devour dim sum and answer the tag questions
Tag five others to join your round table for some dim sum fun
Food coma
And, when doing this tag, please link back to both posts of Joey @Thoughts and Afterthoughts and Jenna @Reading With Jenna, so they can add you to a list of people who have completed the tag!
---
Tea: A book that started off hot but quickly turned cold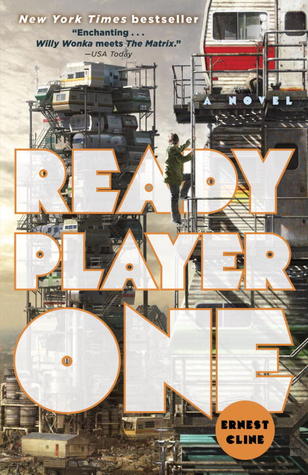 I was really excited about Ready Player One by Ernest Cline. I thought that it explained things really well in the beginning, but than the pacing just killed me. It was terribly boring in several parts and in the end it fell a little flat for me.
Chiu Chow Dumpling: A book that features elements of land and sea
This feels a lot more difficult than it should be … All I can think of are the Ingo books by Helen Dunmore. I never finished the series, but I used to love them. The first book definitely mostly takes place in the sea, but there are people tied to the land as well.
Rice Noodle Roll: A favourite multilayered character you've read (i.e. traits? skills? morally ambiguous?)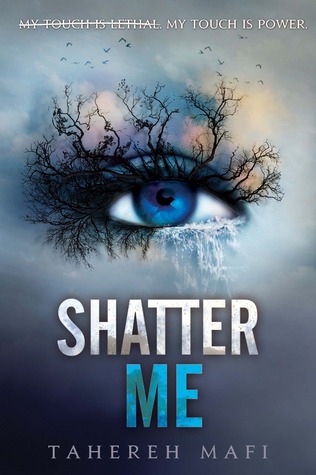 Aaron Warner from the Shatter Me trilogy has to be the one for this category! Just when I think about my feelings for him in the first book and then in the last one … there was simply so much more to him than I thought at first.
Shrimp Dumpling: A book with a transparent blurb that gives the story away
In my opinion a lot of romance novels have that problem. It's difficult to put elements of surprise in stories like that, but some do manage to change it up. However, that's not the topic right now and I am not saying that transparent blurbs are something bad entirely. You just know what you are getting yourself into, just like me when I read P.S. I Love You by Cecelia Ahern.
Steamed BBQ Pork Buns: A book that is fluffy on the outside but packs a punch of flavour (e.g. message? depth? controversy?)
I was expecting a simple romantic comedy when I read Something Borrowed by Emily Giffin, but it ended up being so much more than that. In the end I remembered more about the parts of the book that dealt with friendship and growing apart than I could recall the romance. When a relationship, no matter of what sort, doesn't feel equal, it is bound to crumble at some point. It was painful to read sometimes. I also picked up Something Blue and I was sure I wouldn't enjoy it as much as the first book, but I did. Rachel and Darcy have so much more depth than I thought at first.
Chicken Feet: A book with divided opinions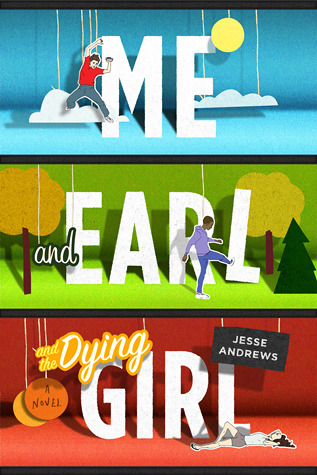 I have to go with the same book as Jenna, because I've found that people either really, really love Me and Earl or the Dying Girl or they simply don't care about it. I am one of the people who wasn't that impressed by the book. However, I did like the movie. It got to me a lot more than the book.
Lotus-Wrapped Sticky Rice:  A book you've received/given that was nicely packaged
My cousin got me a signed copy of Daniel Glattauer's Geschenkt (which is German for giving someone something for free or a present). Not only is it a hardcover book, which I barely ever treat myself to, but it has also a really nice texture. She wrapped it in a piece of orange fabric and she really surprised me with it. That was definitely an awesome present!
Egg Custard Tart: A book that uses simple ingredients and clichés but executes it perfectly
I think that Struck By Lightning by Chris Colfer works with a lot of clichés but sort of proves them wrong in some accounts and right in others. I think that's even more important, to find that certain balance between stereotype and your own interpretation. I don't know why I chose this book, because it's a little odd and not exactly one of my favourites, but whatever.
Mango Pudding with Evaporated Milk: Any book recommendation + beverage/snack that's a winning combination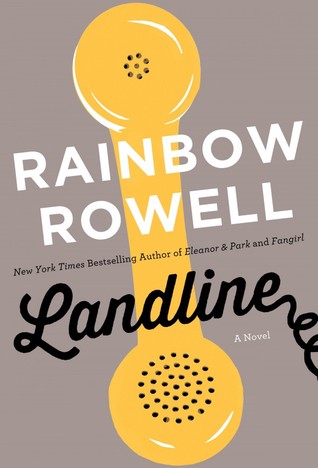 I'm currently reading Landline by Rainbow Rowell and I find that it goes perfect with the Christmas time. I constantly want to snack on cookies in between pages or drink some hot cocoa or chai tea. Given that the book takes places around Christmas, this really isn't all too surprising.
Fried Sesame Balls: A book cover with embossed text/design you just love to run your fingers over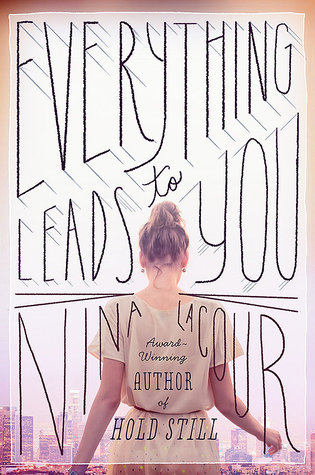 It's not even that special, but I love to look at Everything Leads to You by Nina LaCour and run my fingers over the writing (my lettering is in a shiny dark purple). I think the book is gorgeous inside and out. It makes me see sunlight, even when the sky is clouded outside. Also, it's another one of my ever so rare hardcover books. I love those!
Dim Sum Steam Cart: The type of carrying bag you use to bring books around (take a picture!)
I don't want to be a buzzkill, but I don't have any particular bag I carry my books in. It really just depends on what I grab first. Sometimes it's my TARDIS tote bag, then my black purse and other times my backpack. If I am scared that my book is going to get cuts or dents, I'll wrap it in a scarf or a beanie I might want to wear later on but that I don't need at the moment.
---
I Tag:
*As always, don't feel obliged to do the tag if you don't want to! If you've already done it, leave a link!