I haven't done a tag for more than a week and I think that's almost a new record, because my blog usually consists of quite a few of those. However, I am really happy that Cátia @The Girl Who Read Too Much prompted me to do the Soundtrack to my Life Book Tag! It seems like such a fun thing to do and I made it my personal challenge not to steal answers from Cátia this time around!
Opening Credits: Favorite Childhood book
I am not sure it was my favourite, but it was definitely one of them: Felix joins the Circus! I loved that little bunny and his adventures. I am pretty sure the books sparked my love for letters!
Waking up: A book that got you out of a reading slump
Actually, I am not sure that I've ever really been in a reading slump. It's just that I either feel like reading or not. Also, it depends a lot on how much time I have. However, looking at my Goodreads stats, it looks like I took a 1-month-break from reading after Wide Awake by David Levithan until Clockwork Angel came along. Then I just tore through the Infernal Devices within a week or so and that's why I am going to put that as my answer!
School: A book you had to read for school that you ended up loving
Austrian schools are very keen on teaching you about WWII and constantly reminding everyone of the terrible things that happened so that they won't happen again. While I do support that notion in general, it's a very depressing topic and it easily gets repetitive. So, I was a little hesitant when we started The Wave by Morton Rhue and Todd Strasser, which doesn't play during that time frame, but the experiment in it sort of refers to it. In the end I was really involved in that book and questioned a lot of my actions and the ones of my classmates afterwards though.
Falling In Love: An author you love so much you want to read all of their books
There are a lot to choose from, but I think no one will be surprised that my answer is Tahereh Mafi, right? I am so in love with her style of writing, I JUST WANT MORE!
Fight: Book with the best action sequences
It's silly, but I really can't think of any fight scenes of the top of my mind. I guess I'll have to go and stare at my bookshelf for a while now …
I am back! I just had to reread a passage of the book to make sure I didn't confuse it with the TV show, but right in the beginning of Bitten, Elena gets into a fight with a coyote while she's in wolf shape. I thought that was quite cool!
Break up: A book or series you didn't finish and do not intend to finish
Pretty Little Liars by Sara Shepard! I am sorry, but those books just did NOT do it for me …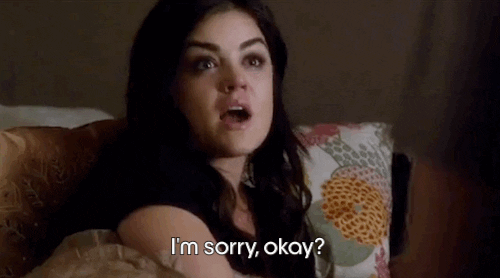 Hanging With Friends: Book you think everyone else should read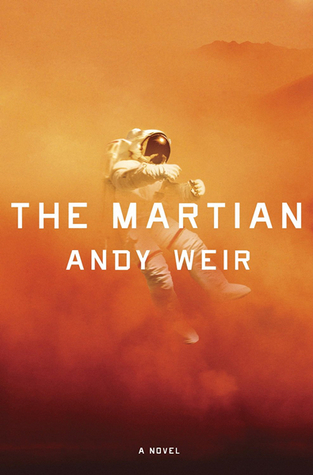 *cough* The Martian *cough* … Don't act so surprised! It was obvious that that was going to the book that I would choose. I've featured it in every tag, Mark Watney is one of my favourite characters in the world and it is funny and exciting and scientific and well researched and the cover is simply gorgeous – I JUST LOVE IT!
Breakdown: Book that seriously affected you/had you crying your eyes out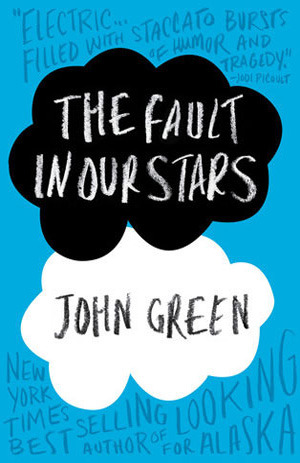 Hmmm … I am trying to think of one that I haven't used before. I know that opinions differ on John Green, but The Fault In Our Stars actually had me sobbing … a lot … the movie somehow didn't manage to capture that quite as well, even though it was a really faithful adaptation.
Roadtrip: You favorite series (more than 3 books)
I think I'll go with A Series of Unfortunate Events by Lemony Snicket because it really shaped my childhood!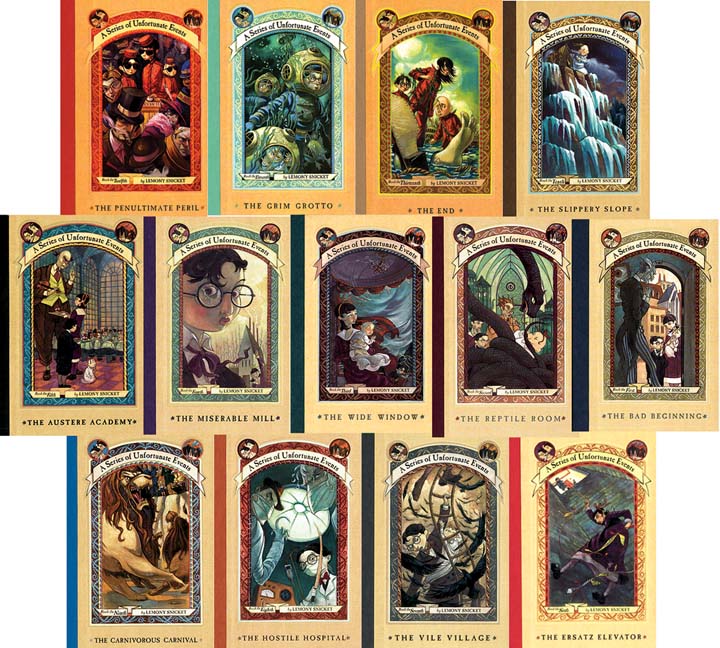 Flashback: Your favorite book from 5 years ago
Pfff! That's a difficult question! How am I supposed to remember what I read back then? I didn't have Goodreads yet, so that's a really, really difficult thing to answer!
I think, and don't hold me accountable for that one if it isn't true, I read Water for Elephants that year. I loved that book – again a books with a circus! I usually love those!
Getting Back Together: What book can you not stop rereading
I am not big on re-reading, but I do read parts of the Inkheart books by Cornelia Funke sometimes or at least the quotes at the beginning of each chapter.
Wedding: A book that is really special to you
There are a couple books that are very dear and near to my heart, but I will actually go with Anna and the French Kiss for two reasons. One, it's very romantic and sort of fits the question with wedding and all that jazz (not that anyone is getting married), and second, because it is about a girl who is away from home and that just felt so true to my experiences during my exchange semester and work abroad.
Moment of Triumph: Longest book you've ever read
Probably The Book by Wolfgang Hohlbein. It has 860 pages of tiny font and dense plot. I loved it, but it still took me months to get through, because while I've always loved reading, it hasn't always come as easy to me!
Death Scene: Book or series you wish had ended differently
Okay, my one answer that I actually am copying from Cátia, because this book will forever hold that place and it is Allegiant by Veronica Roth. I quite enjoyed the series up to that point, but there was just so much wrong with that part. And no, I am not referring to only a certain event that can't be mentioned because it would be a Spoiler. I really think that there is a lot more to it that makes me dislike it.
Funeral: Book with the best or worst epilogue
Even though it turned out different than I had hoped, I really loved the epilogue of the Book Thief by Markus Zusak. It was that final note of closure that made everything okay for me in the end. I would have been really mad if I hadn't gotten that little peek into the future.
End Credits: Who do you tag?
Aine @Writing On a Vintage Typewriter
Anette @Anette Reads
Liam @Liam's Library
Reg @She Latitude
YOU!
*If you've already done the tag or simply don't want to do it, feel free to ignore it!*