Since I didn't want to bombard you with two of those tags on the same day, here we are again a little later! I was tagged by Keira @Signing On to do the New Year's Resolutions Book Tag (which was originally created by Embhulee Liest and Shivii @browneyesmusings) and again, I know that I am not super early with this in the year, but I also refuse to think that mid-January is too late. Keep those questions coming!
---
GET IN SHAPE – Name a book that doesn't quite fit on your shelf correctly!
It's not so much the shape, but more like the colour of a book that simply doesn't fit. I have the entire Sookie Stackhouse series and I know that the last one is bigger because it is from a different publisher, but why is the penultimate book white? WHY!?
EAT HEALTHY – Name a book you feel was good for you to read!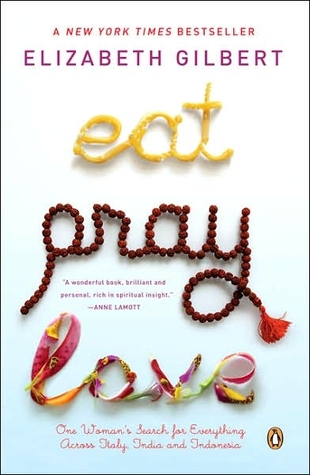 There were a couple of books in my lifetime that I think have tended to open my eyes and made me feel good or different afterwards, but the first one that came to mind now that the question was posed was Eat, Pray, Love by Elizabeth Gilbert. It made me realise that it's okay to not know what happens next. It is okay to want something different and to take a step back to take a look at your life and find what's missing. Also, it really sparked my wanderlust again!
READ MORE – Name a book you keep telling yourself to read but haven't yet!
A Tale of Two Cities by Charles Dickens! I can't get past the first sentence/paragraph and I have had this book for a while now. I sometimes feel like I just don't have the patience or attention span for classics … maybe it would be better if I got it as an audiobook, but I am not sure.
QUIT SMOKING – Name a book you kept going back to even though you had finished it!
I am really not big on re-reading … in fact, I can't think of a single book that I have read back to front more than once … I sometimes went back to check on some quotes in the Inkworld Trilogy by Cornelia Funke and probably some other books too, but that's really it.
SAVE MORE MONEY – Name a book you got for a really good price!
My French copy of The Little Prince only cost me like 2 bucks! YAY! That was a real bargain, but it was also a used copy where someone had written some vocab on top of words. Seen as French is not my native language, not even really my second one, that didn't really bother me at all, it was actually helpful sometimes!
BE MORE ORGANISED – How do you organise your bookshelf?
I wish I could answer that! My bookshelf is pure chaos! I vowed to reorganise it so many times, but there is nothing I can do. The books are in double rows by now, I sometimes forget what I even own. I guess there is still some room on top of the shelf, where my Cassandra Clare book reside at the moment, but I need a ladder to get up there and that's just kind of annoying. Here are some snapshots of my shelf:
BE PUNCTUAL – Shortest time and longest time it took you to read a book!
I can't remember which books they were exactly but shortest was a couple of hours and longest was several months.
GO OUT MORE – What book isolated you from reality?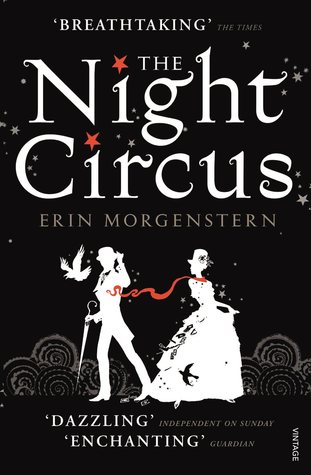 Again, I think a lot of books have managed to do that, but I feeling like I was on a different plane of reality after finishing The Night Circus by Erin Morgenstern. That book completely and utterly enchanted me and I know that it's not everyone's cup of tea, but I was transfixed and didn't want to leave that world. I am still hoping to read more about the circus one day, but it doesn't seem like the author has a sequel in mind, so instead I am waiting for a movie!
BE UNIQUE – What was your favourite book of 2015?
 THE MARTIAN! (I have said this a couple of times now, I don't think it really needs an explanation anymore.)
BE MORE PERSONAL – What book are you most looking forward to this year?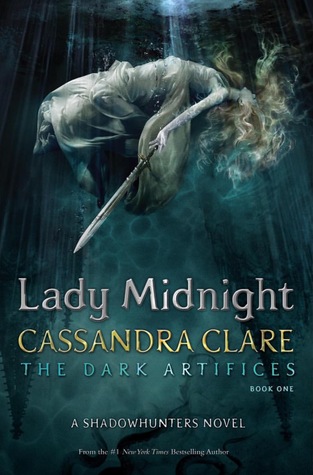 I am certain it is going to be a great year for books once more, but I cannot help but be drawn to the Shadowhunter world that Cassandra Clare has created, so I am going with Lady Midnight. It focuses on the parabatai bond and since that is an aspect of that particular universe that always intrigued me the most, I can't wait to read about it!
REALLY, RESOLUTIONS – Which book do you promise to read during this year?
I just answered this the other day and would therefore like to refer you to that post. Just click here to see it!
---
If you feel like doing this tag, consider yourself officially tagged to do it! Also, leave a link below so I can see it!