It's Top Ten Tuesday, a weekly meme created by The Broke and the Bookish and this week we got a FREEBIE! We were supposed to choose a topic near and dear to our hearts and I thought about it for a really long time. In the end I came up with a list of my Favourite Epistolary Novels! Now, some of you may wonder what that even means, right? Those are stories told through documents, letters, mails, diary or newspaper entries. I find books a lot more intriguing and often easier to get through if they are told like that. It just makes them feel more real! So, here are some of my favourite examples, just remember that this is a list and not a ranking!
1. Love Virtually by Daniel Glattauer
This is a story especially near to my heart, because it is one of the few books set in my hometown, Vienna, that I actually love! It's about two strangers who accidentally start a correspondence via mail and then fall in love. It's such a quick and fun read, I loved it and instantly got the second book as well, which I needed for closure but which wasn't as good as the first one. From what I heard, David Tennant is supposed to read the English audio book, which is awesome news too! (But I've met the actor who has played the part in German and I will forever connect those two!)
2. Where Rainbows End by Cecelia Ahern
I generally like Ahern's books, but I got really excited to read this one when I heard that it got turned into a movie with Lily Collins and Sam Claflin. In the end that was a little disappointing, because it couldn't hold up with the emotions of P.S. I Love You, but the book was great! It's told through DM, letters and notes that are passed on over time. It's just amazing! The US version of it is called Love, Rosie just in case you were wondering.
3. The Beatrice Letters by Lemony Snicket
Everyone knows that I was obsessed with the Series of Unfortunate Events when I was little and I even called my laptop Lemony, after the author of the books. Now, The Beatrice Letters is a sort of companion to those books, but in the end it tells you absolutely NOTHING new. It's still fun, but I thought I should mention that little detail.
4. Attachments by Rainbow Rowell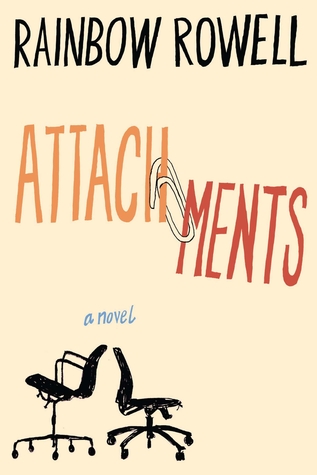 One of my absolute favourite Rainbow Rowell books! It's not all told in mails but they do feel very authentic and organic. I loved reading that book and just flew through it. Also, it has one of the more satisfying ends considering other Rowell novels.
5. The Perks of Being a Wallflower by Stephen Chbosky
I wondered if I should mention this book or Letters to the Dead, seen as they are very similar, but The Perks is a real teen classic, so I went with that one. The main character tells his stories through letters to a nameless friend. Admittedly, this definitely didn't feel as "real" in terms of letter-writing as some other books, but it still gets a place on this list.
6. Cathy's Book by Jordan Weisman/Sean Stuart/Cathy Brigg
I don't remember how much I really liked the story itself, I think it got a bit iffy in the middle, however, the effort that was put into this book is freaking amazing and only top by the last one on the list. Written like a diary, Cathy's Book is actually an interactive story. The phone numbers in the book are all real and if you call them, you'll get the voice mail of different characters or messages they've left behind. Also, there are separate photos and napkins with smooches on them that go with certain scenes. It's so cool and way more surreal than I thought at the first glimpse of it.
7. Go Ask Alice by Anonymous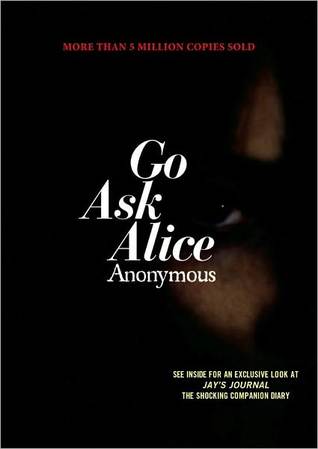 I had to read Go Ask Alice for school and it was a bit of a tough read. I hadn't really paid much attention to drug abuse stories beforehand and reading it in form of a diary made it all seem very real and strange. It's not my favourite school read, but definitely a better pick than what some other teachers bestowed upon us.
8. The Martian by Andy Weir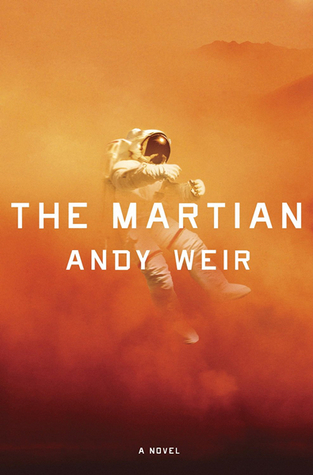 Yeah, we all knew that I wouldn't pass up an opportunity to talk about that book, right? Mark Watney is stranded on Mars and keeps these logs to document his progress, so basically it's a diary, at least that's how I see it. Watney is one of my all time favourite characters with his strong will and humour. The only thing I am going to add to that is that not the entire book is told in these logs and that's a good thing too!
9. Frankenstein by Mary Shelley
We all know I sometimes have my issues with classics, just because I can't seem to concentrate on them as I should. Well, because of that I haven't actually finished Frankenstein yet, but it was a pleasant surprise to find out that it is partially written in letters. I never would have guessed that … then again, why wouldn't it be written like that? It's very cool!
10. S. by J.J. Abrams and Doug Dorst
THIS IS THE MOST AMAZING BOOK EVER! I am currently reading it and it will probably take me forever to finish, but this is a piece of art! It looks like a really old library book that people have written in. It's a gazillion stories in one and you have no idea how to read it and where to look first. Still, it is so much fun and SO. DARN. BEAUTIFUL. on the inside! There are postcards, newspaper clippings, scribbles on the side of the pages in all different sort of colours and there is also a decoder! I don't even know how to use it, but it feels like a real adventure!
You can click on the covers to get redirected to Goodreads and learn more about these books! Did you like my idea for the freebie? What did you choose for your TTT? Don't hesitate to leave a link below!