So, I got tagged by Olivia @LibroLiv to do the Burrito Bowl Book Tag. These sort of posts are always fun so definitely thanks for including me, but I am afraid I am going to go out of this a little hungry …
The Rules:
Thank the blogger who nominated you to make your own burrito bowl, linking back to their site.
Answer the tag questions.
Tag 5 others to create their own bowl.
Food coma.
Rice: The Foundation.
"The book that got you into reading (or book blogging)"
I was always a very keen reader, but I think the first book I blogged about was The Night Circus by Erin Morgenstern. I simply couldn't keep my thoughts bottled up any longer.
Beans: The Filler
"A book with a whole lot of nothing happening"
Ugh, those books are the worst. In my opinion Once Upon a Time: Red's Untold Tale suffered from that, but not in terms that nothing happened but rather that nothing new happened. I hope that makes sense. (You can read my full review here)
Protein: The Building Block
"A book quote to live by"
Not exactly a quote from a book, but from an author, so it counts, right?
Fajitas: The Crunch of Texture
"A book with immaculate world-building"
I have to say the Red Rising trilogy by Pierce Brown! It's such a complex world, but it all sort of makes sense and actually mirrors parts of our society. While it definitely took me some time to get into, it was worth it – now it's one of my favourite book series and Pierce Brown is seriously my hero!
Salsa: The Dance of Flavour
"A book that kept you on your toes"
I can't say Red Rising again … I could say Golden Son though? I seriously couldn't sleep because of the intensity and my trust issues towards all the characters. Reading this series was exhilarating.
Corn: The Explosion of Sweetness
"A memorable scene involving friendship/romance"
Fans of the Infernal Devices will recognise this:
"And now I need you to do for me what I cannot do for myself. For you to be my eyes when I do not have them. For you to be my hands when I cannot use my own. For you to be my heart when mine is done beating."
Cheese: The Bond of Calcium
"Two characters from different books you wish could be friends"
I just got that weird image of Sevro from Red Rising and Lucien from A Court of Thorns and Roses hanging out. They might kill each other, but I'd like to think that they have something in common. Their banter would probably be hilarious! I am totally rooting for that bromance now.
Sour Cream: The Tangy Topper
"The quirkiest character you've ever read (protagonist or supporting)"
Lola from Lola and the Boy Next Door was definitely the most eccentric one … not sure that counts as quirky, but I am just going to say it does.
Guacamole: The Cost of Creaminess
"A book you paid too much for (based on utility experienced)"
Hmmm … I don't know. I think I really didn't need to read the Maze Runner trilogy, but once I have a box set, I need to read all of it.
Lettuce: The Handful of Crispness
"A refreshing concept/theme in a book"
Anything with dragons! No, I'm just kidding … I quite like references to Greek, Roman or Norse mythology. Haven't actually read that many books about it though.
Chips: Le Pièce de Résistance
"A must-read recommendation if you like Coming of Age Stories"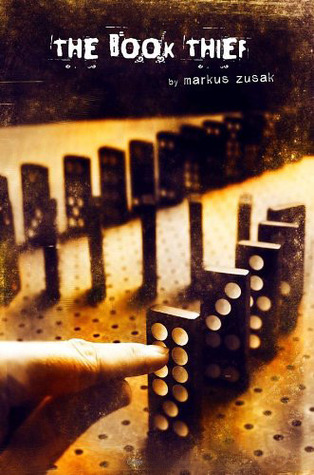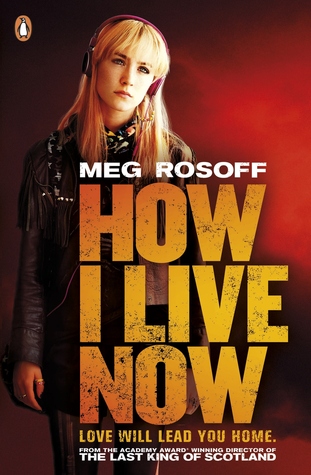 There are so many! I don't even know where to start! Weirdly enough, I find the ones dealing with war very interesting, so I'd either recommend The Book Thief by Markus Zusak or How I Live Now by Meg Rosoff! The first one takes place during WWII and the other one actually while WWIII, but it occurs during the present day, so it's not super futuristic.
Tabasco: The Kick to the Face
"Your favourite fight/action sequence"
I've been asked this before! I don't remember fight scenes, because I probably don't want to remember them. There are some brutal ones in Red Rising and Golden Son, but I couldn't tell you in detail if my life depended on it though. (And I am not sorry for having used that these books so much in the tag … like not even a little!)
---
I TAG THEE:
Anna @My Bookish Dream
Jocelyn @52 Letters In the Alphabet
Jordan @Words … I Need Words
Michelle @The Writing Hufflepuff
*Sorry if you've done this before or simply don't want to – feel free to ignore it!*