Summer @Xingsings is always so sweet and wants to know more about me! Which is awesome and I love her for that! This time she tagged me to do the Coffee Book Tag and I am happy to oblige, even though I don't drink coffee. Yeah, I am not kidding! Not even the really sugary thing they sell at Starbucks. I am TEAM TEA all the way! (Or Hot Chocolate, depending on my mood!)
BLACK
A series that's tough to get into but has hardcore fans.
I would have loved to steal Summer's answer (Game of Thrones or Outlander) for it, but I am trying to be original here … I know that it's sad but somehow I could never really get into the books for Gossip Girl as much as I liked the show. I even have 7 of them, but I could just as easily forget all about them and wouldn't mind, the characters were just so different.
PEPPERMINT MOCHA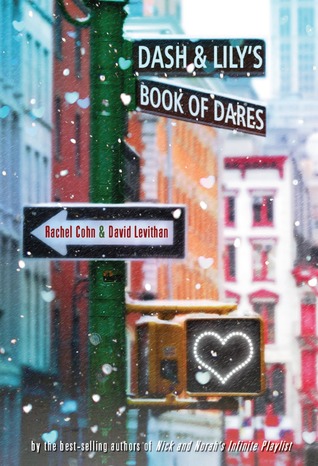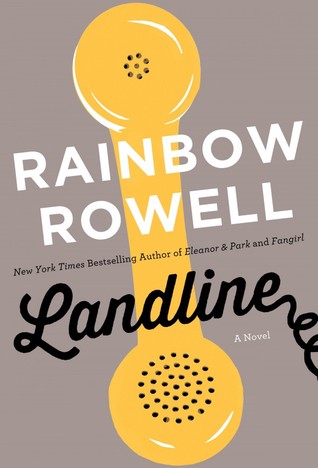 A book that gets more popular during the winter or a festive time of year.
I'd say Dash and Lily's Book of Dares or Landline works best around Christmas. I am not sure how many people are aware of them being during that time, but I think the stories have the most effect during that festive season.
HOT CHOCOLATE
A favorite children's book.
I've mentioned Felix and his letter one too many times now, so instead I am choosing The English Roses by Madonna. My grandma gave it to me as a gift because I've nagged everyone about NEEDING to have this book. I read it within minutes, because it's a children's book and not very long, but I still loved it.
DOUBLE SHOT OF ESPRESSO
A book that kept you on the edge of your seat from start to finish.
Golden Son! After Red Rising I wanted to trust people, but knew that I shouldn't … it was (as I've mentioned countless times now) an exhilarating read! Oh Morning Star, when will you finally arrive at my doorstep?
STARBUCKS
A book you see everywhere.
The Girl on the Train – even though I haven't read it yet myself, it's very popular at every bookstore I've worked at so far, so I see it all. the. time.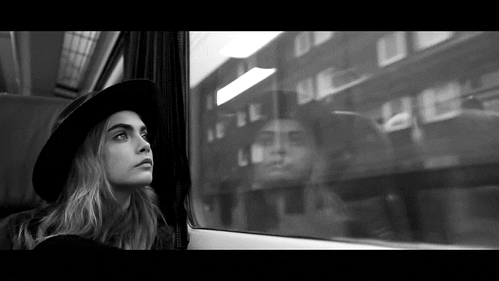 THAT HIPSTER COFFEE SHOP
A book by an indie author (a shoutout).
I'd like to give a shoutout to my friend Rami Ungar. He is a fellow blogger and Whovian and we are always surprised about how well our friendship works, considering that our interests are almost polar opposites sometimes. I read one of his books last year (Reborn City, read my review here) and I have to say that I enjoyed it more than I expected to (which I do realise sounds mean, but had more to do with me being afraid of the genre he chose and not his writing).
OOPS! I ACCIDENTALLY GOT DECAF
A book you were expecting more from
Unfortunately the first book that I thought of was The Next Together by Lauren James … it wasn't terrible, but it had the potential to be just so, so much better.
THE PERFECT BLEND
A book or series that was both bitter and sweet, but ultimately satisfying.
Again, I would really like to go with Summer's answer (The Infernal Devices) but I will rack my brain and think of something else! In the end, I think that the Inkworld trilogy took me on a great journey. None of the sequels were as good as Inkheart, but that's details. It did have a happy ending after all.
GREEN TEA
A book or series that is quietly beautiful.
Quietly? Maybe not so much. Unique, gorgeous, beautifully poetic? Definitely! Shatter Me by Tahereh Mafi was the only way to go!
CHAI TEA
A book or series that makes you dream of far off places.
I think I'd like to go with the book I am currently reading: Trial by Fire by Josephine Angelini. It takes the MC into a different dimension where our world got to grow more naturally and freely. Everything is very organic there and not so clogged, I really like the thought of that.
EARL GREY
Favorite classic.
Tough one … probably Persuasion by Jane Austen. (Peter Pan, Alice in Wonderland and The Great Gatsby are awesome as well though!)
---
I TAG
Cátia @The Girl Who Read Too Much
Jesse @Books at Dawn
Regina @The Bibliothèque
YOU
*If you've done the tag before or simply don't want to, don't feel obliged or anything like that!*