Lily Proctor has made it back to her own universe, and it's finally time for her and Rowan to be happy and relax. True, she almost died in the Pyre that fueled their escape, and they must hide her new magic for the safety of the world, but compared to fighting the monstrous Woven and leading armies in the alternate Salem, life is looking good.
'You think I'm a monster, but my choices, as ruthless as they seem, are justified.'
Unfortunately, Lillian, ruthless ruler of the 13 Cities, is not willing to let Lily go that easily. Lily is the closest version of herself she's ever seen in all her worldwalking, and Lillian's running out of time. If she can't persuade Lily and Rowan to return to her world, she'll have to find a way to make them come back.
Publisher: Macmillan

Page Count: 339
Firewalker is the second book in the Worldwalker trilogy by Josephine Angelini. If you haven't read Trial by Fire (check out my review here) yet, I recommend you do NOT read on, since this review will have Spoilers for the first book!
It seems to be the year of me reading sequels! Where Glass Sword failed miserably at changing it up, Firewalker was very different from its predecessor as well, but did much better in executing the next act of the story. It continues with Lily having jumped back into her own world with Rowan in tie and it's delightful to see the role reversal of him being the fish out of water now.
It's a little difficult for me to write this review, because it took a long while until the story actually continued in a way that moved the plot forward as a whole. Also, my thoughts are all over the place! But then again, in some ways this book was so much darker than the first one and I love intense stories. The pace is much slower than it was during the first book. There's a lot of recovery time needed for Lily and more told in flashbacks and memories than in the previous one. The clash of Lily's old life and her new one is hilarious and also very surprising in some ways. A lot has happened while she was gone, which also leads to her having to return to Lillian's world with more people than she ever intended to take there. I don't even want to say anything more about he plot in order to not give anything away, but even if it was a lot slower, it was very intriguing to see these worlds collide.
We finally get an explanation as to why Lillian is executing scientists and why she hanged Rowan's father. It's a twisted logic with gruesome images, but one that I can understand and it really puts you in a bad spot. Lily can be stubborn and she is not doing the right thing by keeping secrets from her best friends and loved ones – it made her so much more annoying sometimes – but I still would not want to be in her position. There are no real good guys and I so much more get why Lillian felt like she had to become the villain of her own story.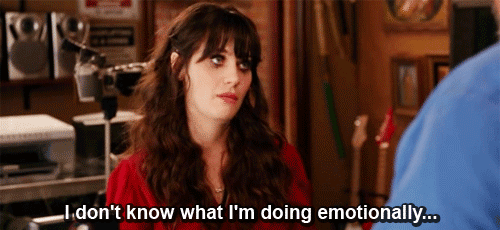 Another thing we learn more about are the Woven and I am so intrigued now. I am pretty sure that they are going to be the focus in the last book, seen as they are a major part of the cliffhanger ending. Which was cruel – AGAIN! I hate that I have to wait until September for the finale, which has a title (Witch's Pyre) and sort of also a cover, but not yet the Macmillan one. Since I find them to be the most gorgeous out there, I NEED to know how the last one looks like in that particular edition. I want it in my hands like ASAP! I am so hooked, I can only recommend this series! 
Fazit: 4/5 stars! A gripping sequel to a really great story. I cannot wait for the final book!
Have you read Firewalker? Did you have the same thoughts as I did? Tell me all about it in the comments!