Sixteen-year-old and not-so-openly gay Simon Spier prefers to save his drama for the school musical. But when an email falls into the wrong hands, his secret is at risk of being thrust into the spotlight. Now Simon is actually being blackmailed: if he doesn't play wingman for class clown Martin, his sexual identity will become everyone's business. Worse, the privacy of Blue, the pen name of the boy he's been emailing, will be compromised.
With some messy dynamics emerging in his once tight-knit group of friends, and his email correspondence with Blue growing more flirtatious every day, Simon's junior year has suddenly gotten all kinds of complicated. Now, change-averse Simon has to find a way to step out of his comfort zone before he's pushed out—without alienating his friends, compromising himself, or fumbling a shot at happiness with the most confusing, adorable guy he's never met.
Publisher: Penguin

Page Count: 303
So, I went a little off the rails and didn't stick to my crazy initial TBR. But reading a lot of Fantasy with complex worlds and a gazillion different characters one book after the other gets a difficult after a while. So, instead I decided I needed a break and chose a book I was most likely going to like. Seriously, people have been pushing me to read this for a long time now and I never had a reason not to. Except for maybe lack of time and money. I have read increasingly less Contemporaries lately, which is weird, because I love them. The whole point of this rambling, I am glad I finally got to read it!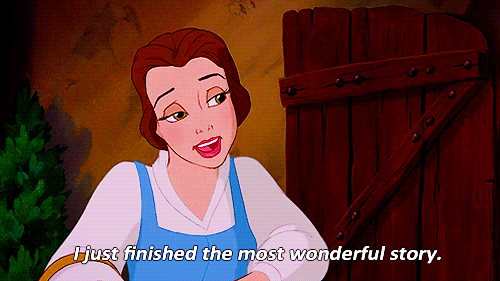 Simon is an incredibly fun character! I can't say that I always related to him 100%, but he made some incredibly good points. So many topics, that could easily weigh a story down, were touched upon in such a natural way that it just seemed to flow right with the story. We had everything from sexuality, bullying, the complexity of friendship and family as well as skin colour. And speaking of family, that's another thing I am very fond of. So many YA books barely feature parents (mainly because the MC probably wouldn't be able to experience all the adventure he/she does with them around …), but they were a part of the story here, without being overpowering.
I couldn't quite follow Simon's logic on finding out about Blue though. Obviously I get that he wanted to find out who he was, but I am talking about his real life identity. I am happy to say that I guessed it right, but it was very well played, with not a lot of clues to go by. Still, I feel like Simon was very far off the truth sometimes, more seeing what he wanted to see. Then again, that is something so typically human, I can't really argue with it being realistic. And they were so adorable in general! I was really always looking forward to their mails, which were awesomely getting bolder and bolder, as if I were getting them myself!
In the end, I think the only reason I am not giving this 5 stars is because I've heard so much about the book and the pressure was definitely on when I read it. I don't like it, I tried to ignore it, but when I got to certain quotes and I remembered them from other people's posts, it just didn't have the same effect it would have had if I had gone into this blind. It doesn't change the fact that this was a great, heartfelt, adorable, hearts-in-the-eyes-kind-of story. Definitely recommendable!
Fazit: 4.5/5 stars! I am still all warm and giggly inside from this read! It was a fantastic ride and exactly what I needed!
So, since I am one of the few people in the bookish community who hadn't read it yet, hit me with your thoughts on it! Did you love it too? Or was I not as alone as I thought and are still people who don't know about Simon's awesomeness out there?