I haven't done a Top Ten Tuesday post in what feels like forever, so it was definitely time to get back to it again! TTT is a weekly meme created by The Broke and the Bookish, if you want to know more about it, you can just click on the name! And what better topic to come back to, than one where I can gush about all my recent favourite reads. Here's the official theme for this week:
10 Of My Most Recent 5 Star Reads (Or Ten Of The Best Books I've Read Recently if you don't 5 star stuff…or you could do 5 of my latest five star reads & five of my most disappointing or 1 star reads)
Just for your info, I am going to go on Goodreads and simply go with the last ten books that received 5 stars. Some of them may have gotten something between 4.5-4.9 though. I am not going to be that harsh about only picking true 5 star books!
1. Simon vs. the Homo Sapiens Agenda
Right the first one is a book that actually got 4.5 stars from me, but that's totally okay. Simon vs. was an amazing book and such a fun and fuzzy and warm read! NO REGRETS!
2. The entire Red Rising Trilogy
I don't have to explain that, right? I AM OBSESSED WITH THIS SERIES! I am still not over half of what happened and reading the final book, it just gave me the worst book hangover ever BUT WHILE READING! I couldn't bring myself to finish it. I didn't want it to end and I cried and I was angry and just generally had ALL THE FEELS! Enough caps? I think I got my point across. Just read those books already!
3. Ten Thousand Skies Above You
Ten Thousand Skies Above You was definitely a book I loved reading, but looking back, I am not sure it really deserved those full 5 stars. I think I had to give them though, because I gave the first part in the Firebird series 4.5 stars and I definitely liked this one better. So, naturally, I had to give it more stars as well.
4. Lock & Mori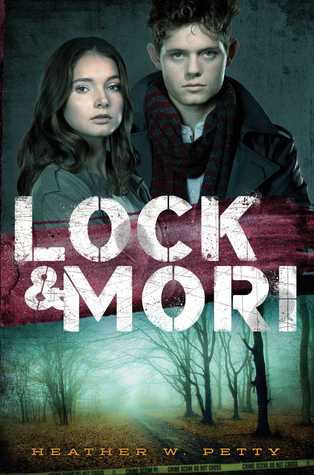 Having the whole Sherlock universe in a teenage version made me incredibly happy. They weren't yet as refined and deductive as their grown-up counterparts, but this story was so much fun to read nonetheless! Mori is an amazing character and I loved seeing the beginning of her twisted nature. (rating: 4.5 stars)
5. Carry On
SIMON AND BAZ! Oh my heart, it is bound to burst! I just love all (well, most) of the characters in this book to bits! I adore them! Whenever I am singing a song now, I can't help but wonder if it would work as a spell. (rating: 5 stars)
6. Did I Mention I Love You?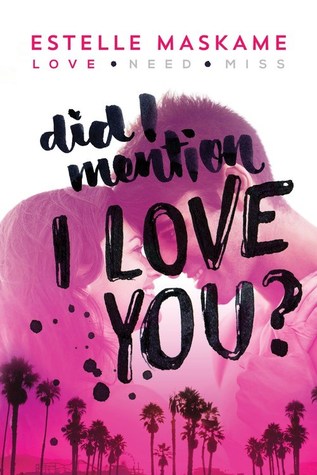 Okay, totally forgot that this book would be on the list! But yay! I liked it so much, probably because it mentioned like a gazillion places I have actually been to or love and that sort of always makes a book special. Don't you agree? (rating: 4.5 stars)
7. A Court of Thorns and Roses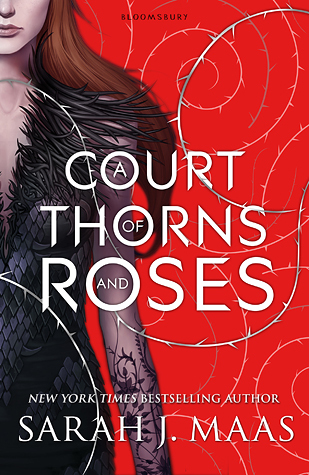 Fairy tale retellings are my jam! I am so happy this book didn't have a massive cliffhanger like so many other series do now, but it still managed to make me yearn for the next book in the series. A Court of Mist and Fury can't come fast enough! (rating: 4.5 stars)
8. The Martian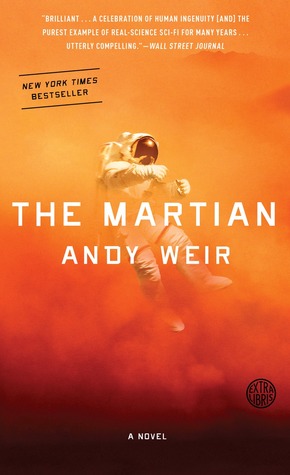 Remember how I couldn't shut up about this book? Well, there is a reason! IT'S JUST THAT GOOD! I laughed and I was at the edge of my seat and I felt like I was reading something really smart and as if I were educating myself … you know, in case I ever got stranded on a planet where nothing grows. (rating: 5 stars)
9. City of Heavenly Fire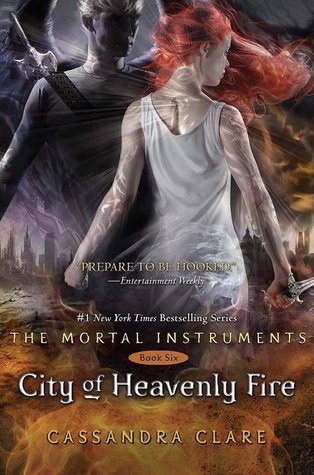 Too bad I read this after Clockwork Princess, because then it would have made it's way onto this list, but what can you do? I love everything Cassandra Clare does and I am so happy she invented the Shadowhunter world. I am beyond giddy, if not a little scared as well, to read Lady Midnight soon. I haven't read any reviews and I don't want to know what's going to happen, but I have a feeling that my heart is going to be broken. (rating: 5 stars)
10. My Heart and Other Black Holes
I remember the sadness and hope that was accompanied with this read. Somehow I have the feeling that My Heart and Other Black Holes doesn't get nearly enough attention as it should. Either way, it was a great debut and I am expecting great things from Warga in the future! (rating: 5 stars)
In hindsight, I don't think there were all that many true 5 star books in this list. Weird! Makes me wonder if my standards are too high … Which books are on your list? Don't be shy and leave a link in the comments below!