Nicole @Sorry, I'm Booked has checked off one of her 2016 goals by creating The Cookie Book Tag! I always cheer for the people who can come up with something new by themselves and I am so sorry that it took me such a long time to get around to participating myself. But here we are now, so let's not waste more time!
The Rules
In addition to linking back to the person who tagged you, it would be awesome if you link back to Nicole's original post!
Pick a book that corresponds to the cookie's 'theme'
Have fun!
Tag 1-3 people
Chocolate Chip
A Classic Book That You Love or Really Enjoyed (interpret classic how you want, it can be a classic written 100 years ago or 20 years ago)
I shall forever cherish The Great Gatsby. The golden 20s were such a great time period (at least in theory – obviously haven't been there myself) and the images in my head that go with the book are just magnificent. Also, the story is just great, like the title already suggests.
Thin Mints
A Fandom That You Really Want to 'Join' AND/OR a Hyped-Up Book You Want To Read (your source(s) of a book being hyped can be from anywhere)
Okay, so I have only heard good things about Me Before You! No one seems to dislike that book and I finally caved and ordered it. Wohooo – jumping on the bandwagon soon! (Also, I really need to read it before the movie, because I have to see it because THAT CAST!)
Shortbread
An Author You Can't Get Enough Of
Tough one! Really tough one! There are a couple I just really, really love, but I guess the writing style that has really captured me the most is the one of Tahereh Mafi. That woman just created something really unique.
Samoas/ Caramel DeLites
An Emotional Rollercoaster (this cookie was hard …so any book that made you feel more than one emotion, strongly. The choice of emotions is up to you)
The Red Rising trilogy!!! My answers are seriously repetitive, but those books made me feel so much. Mostly anger and betrayal and hurt – which are not very common emotions for me. Also, they made me feel all of that really strongly and I was surprised by that. I was sometimes shaking. So weird, yet strangely exhilarating! I completely hold Pierce Brown responsible for that!
Oreos
A Book Whose Cover Was Better Than The Story OR Vice Versa, Where The Story Was Better Than Its Cover
The covers for the The 100 books are simply beautiful, however I cannot do with the writing! It's like bad Bellarke fanfiction for the TV show, which does not make sense at all, because the show is based on the books … how disappointing a read that was …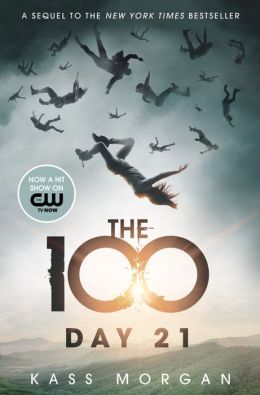 Tagalongs/ Peanut Butter Patties
A Book That Wasn't What You Expected (good, bad, or just different, interpret how you wish)
Somehow I feel like The Martian fits that category really well. I thought that the book would be really boring, with Mark being stuck on the Mars alone and all that jazz BUT HOW WRONG I WAS! I adore that book and am so glad I read it! It was funny and exciting and not boring at all! Mark Watney is just hilarious!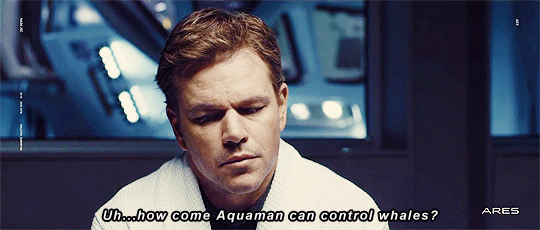 Snickerdoodles
A Book You May Never Stop Rereading/Loving
I am not big on rereading … as in, I don't do it at all. I am way too scared that my feelings will change and that I won't love it as much as I did before. We can't have that! However, a book that I will always and forever cherish and love and adore is The Thief Lord – all my childhood wishes are manifested in there! You know, like living in a movie theatre in Venice, magic, people wearing awesome masks and just general friends-who-are-like-family-vibes.
Bonus
Choose a cookie I didn't list and make up a question!
I choose JAMMIE DODGERS, because they remind me of Doctor Who and that show was actually recommended to me by someone. So, my bonus question is: A book that was recommended to you, which you ended up loving!
So many people wanted me to read Simon vs. the Homo Sapiens Agenda and man am I glad that I finally did read it. It was such a warm and fuzzy and great read. Glad I didn't miss out on it after all! (although Oreos would probably have been a better association with the book)
---
I TAG: