I thought by now you all already know a looot about me, but there is always something new to discover I guess. So, let's do this properly thanks to Marie @Drizzle and Hurricane Books who tagged me for The Get to Know Me Tag! We've had a long-standing blogging relationship by now and I still found out new things about her through this tag, so definitely make sure to visit her post as well!
Name: Katja – it means "Blessed, Pure, Holy" according to several web searches. I wouldn't go that far saying that about myself, but it does have a nice ring to it!
Nicknames: Kat, KittyKat, Ketchup (I only really like the first one to be clear!)
Birthday: 3rd of August 1993.
Star Sign: Leo – hear me roar. Ooops, wrong tag. I'll do something Game of Thrones related soon.
Occupation: Working at as a cashier in a bookstore at the airport. I am still waiting for my You've-Got-Mail-miracle-love-story to happen.
Hair colour: Brown … yep, there's not much more to it.
Hair length: Long-ish but not really? I intend to cut them shorter soon, like a little above shoulder-length.
Eye colour: Brown, sometimes glazed over, sometimes shiny and alive – depending on what mood I am in.
Best Feature: Like appearance-vise? I have hair like a lion – unruly and fluffy. Sometimes a real pain, but mostly I think it suits me.
Piercings: For earrings, yes. (3 on my left ear, 1 on my right)
Tattoos: Nope, although I love the idea of them. However, I know how fickle my mind is and that I don't want something that lasts forever on my body if there is the realistic danger that I'll get bored with it.
Right or Left: Always turn left! (Whovians will understand.) Other than that I am right-handed.
Best Friend: I don't want to choose between my friends! I never liked doing that and there are so many who I consider to be among my best friends.
Award: I got the wacky award for being the only gal in Oregon to have a donkey's drivers license. Does that count?
Sport: Carrying heavy stacks of books and magazines all day long!
Real Holiday: I think it was me and my family staying at a farm in the Austrian country side. I used to love it there.
Concert: Good Charlotte with one of my best friends.
Film: I can already tell that I am going to hate this category … let's see … I know it's cheesy, but I cannot tell you how often I have seen Cinderella Story now and still never get bored. Maybe that?
TV Show: The banner for the tag should tell you that the answer is still Doctor Who.
Colour: Green
Song: I cannot answer this with a clear conscience. However, Where Do We Go From Here by Ruelle is currently stuck in my head.
Restaurant: Let's pick something "exotic". The Y Mochyn Du in Cardiff quickly turned into my go-to-place.
Shop: Any and every bookstore.
Books: HOW AM I SUPPOSED TO ANSWER THAT? I refuse.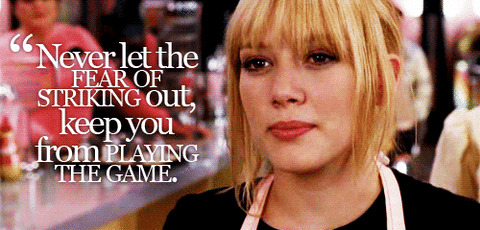 Feeling: A little tired, I am always feeling a little tired lately.
Single or Taken: Single and ready to mingle hahaha no. I don't have time for that.
Eating: Some honey waffles, yummy!
Thinking About: Work and blogging and how much I can schedule before going to bed.
Watching: All the shows are ending and I am NOT happy. Last thing I watched was Starz' The Girlfriend Experience … not sure I fully got that.
Wearing: My new Florence + the Machine sweater, which is suuuuper comfortable (as it should be, considering what it cost)
Want Children: I always wanted 3 kids, but now I don't know. I've really started to think about maybe becoming a foster parent one day.
Want to be Married: Yes.
Careers in Mind: I'd love to have the time to write for a living. Other than that, Marketing for a book publisher or working as a casting director.
Where You Want To Live: Maybe Toronto? Portland? Seattle? London? (the last one only if I can have my most epic flat with Marie, Cristina and Cátia as roomies)
God: I believe that there is something much bigger than us, however, I cannot say if that is God.
Miracles: Yes. Sometimes the most miraculous things can happen.
Love at First Sight: Hmmm … no.
Ghosts: A little.
Aliens: YES! How sad would it be if we were the only sentient beings in the universe? VERY! That's the answer. There has to be more out there.
Soul Mates: Sort of. I believe that some people are just naturally drawn together.
Heaven: Maybe.
Hell: No.
Kissing on the First Date: If it feels right, then why not?
Yourself: Yes! I have seen myself accomplish some great things others have never had the chance to in such a short time and I believe that I can do great things in the future as well. However, everyone has their down-days, it's only natural.
Do you feel like you know me so much better now? For fun's sake, if you think a question was missing, ask me about it in the comments and I shall answer!
I TAG: