I am STILL so behind on my tags, but I shall catch up. One tag at a time! Thanks to Keira over @Signing On for tagging me on the This or That … Book Tag! Never been a fan of making tough decisions, but now I shall do just that.
How It Works
Mention the creator of the tag (Ayunda @ Tea and Paperbacks).
Thank the blogger who tagged you!
Choose one of the options, you don't have to tell the reasons why you chose that but you can also do them if you want to.
Tag 10 other people to do this tag to spread the love! (sorry, no tagging today, but if you want to take part, PLEASE DO!)
---
Reading on the Sofa or on the Bed?
My bed has a metal frame, so when I want to sit half-upright, it's not all that comfy … so, I guess I have to say sofa.
Male or Female main character?
I don't really care, but if I look at my shelf, I guess there are more female POVs than male ones. Doesn't necessarily mean I like them better though.
Sweet snacks or Salty snacks when reading?
That is SO dependent on my mood! But I hate it when my hands get greasy from salty food like chips, because then I am scared of touching the pages. Same with chocolate … but gummy bears or pistachios work. Hmmm … I didn't give a proper answer to that at all … either way, snacks in general are necessary.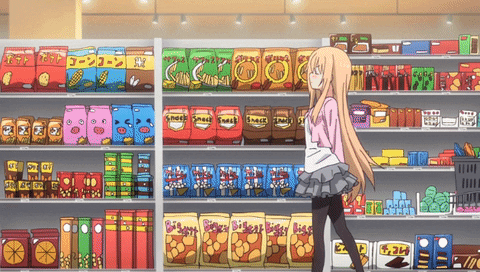 Trilogies or Quartets?
I like the number 3, so I am going to say trilogies.
First Person or Third Person Point of View?
Tough one, but I'd say third person POV … for no particular reason. Maybe only the same one as above … just kidding!
Reading at Night or in the Morning?
I like to let the day end on a good note. Reading at night is awesome and has kept me from going to school or work well rested as well …
Libraries or Bookshops?
Bookshops. Owning is awesome and libraries here don't have all that many English copies, especially not new releases.
Books that make you Laugh or make you Cry?
Cry. The more intense the more likely it is going to stay in my memory.
Black or White book covers?
White covers are SO gorgeous, while I am super scared to get them dirty at the same time. It's a struggle.
Character or Plot driven stories?
Definitely character-driven! What good is it to me if there is a ton of action going on, we are wooshing from one event to the other, but I am not connecting to anyone?
Are those the same choices you would have made? Tell me all about it!