Top Ten Tuesday is a weekly meme created by The Broke and the Bookish, if you want to know more about it, you can just click on the name! It's all about books we picked up on a whim:
Ten Books I Picked Up On A Whim (however you decide to interpret that (bought or read or something else) — I know most people read based on recommendation but we want to know those books you picked up without really hearing about or knowing much about!)
For today's post I am going to stick with books that I bought on whim, because I am very much a mood reader and just read whatever I want whenever I want, even if it doesn't fit with my planned TBR at all. However, I usually do have my book budget planned really neatly, so I don't just buy random books all that often.
The Siren by Kiera Cass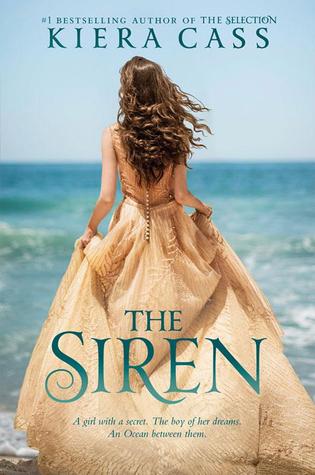 Okay, it's not like I didn't know about this book at all or about Kiera Cass as an author. I have read the Selection series, but I knew virtually nothing about The Siren. I thought it was a series as well, which is so not true and I was a little afraid that I wouldn't like it. But in the end I walked out of the store with the book held tight to my chest. I am so glad I bought it. It is still one of my most favourite melancholy reads!
We All Looked Up by Tommy Wallach
I have no idea how I found out about this book! I seriously don't. I just saw it, read the blurb at least a little bit and then I needed to have it.
Quiet by Susan Cain
This is one of my all time favourite non-fiction books. It taught me so much about myself and how I can feel more comfortable with who I am. It also showed me some of the most important differences between extroverts and introverts and how we can make each other's lives easier, simply by listening to our own needs and not letting us be forced into a role we are not.
Avalon High by Meg Cabot
I remember clearly that I discovered this book around the time when I decided to read more books in English instead of the German translation and I was in the shop and the cover is bright and shiny pink. It definitely got my attention and it was awesome. So here's to that!
The Time Keeper by Mitch Albom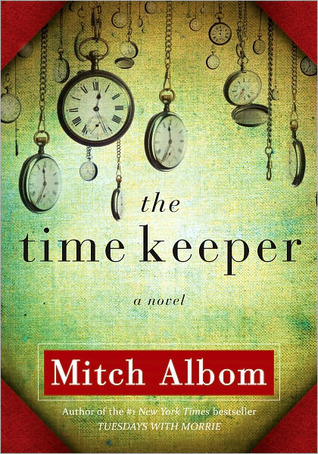 The Time Keeper is a book that I had seen in the shop a couple of times before I actually picked it up. It wasn't so much that I didn't want it right away – because I definitely did – but it was so expensive. And then, I finally bought it, not thinking about the money.
The Film Club by David Gilmour
That day I went into my favourite book store and told the person what I had read before and that I was looking for something similar. She had no idea what to recommend and I don't blame her. I hate it when customers ask me that sort of thing, I never know what to say either. At least in most cases it is fairly difficult. But we got talking and in the end she recommended this as a summer read and I enjoyed it. There was not much content or story to it, but he feeling was the right one.
My Sister's Keeper by Jodi Picoult
Back during my exchange semester I read a lot. I even sent home a moving box with magazines and books because I knew that my luggage would otherwise be overweight. This book, however, I got during my last few days. I was staying with my liaison instead of my host family by that time and I had been seeing the trailer for the movie adaptation for weeks now. I wanted to go watch it, but we didn't have time. She took me to Barnes & Nobles though. I didn't have all that much money left, but that book I couldn't resist buying. I saw it and wouldn't let go anymore.
Angel Uncovered by Katie Price
Ha! This one is a bit of an embarrassing one, but it actually wasn't the most terrible book I have ever read. I think it mostly made me laugh, whether that was intentional or not, I cannot tell. Either way, I got it during my time in France. I didn't quite feel ready to read a whole book in French and the English section was really small, so that's what I ended up getting. I think I could have picked something worse.
How to be a Time Lord
Oh boy, this brings back all the happy feels from being at the Doctor Who Experience in Cardiff. I think I could have spent hours in that merchandise store, but I knew that I had to make a decision at some point or another. Well, a book seemed to be the right item for me (I got tons of other stuff too though).
The Last Tycoon by F. Scott Fitzgerald
Everyone mostly only ever talks about The Great Gatsby, but I actually really liked The Last Tycoon. I was in one of those very rare classics-moods and I just bought this one because I wanted to be different and not just read the most well known book by the author.
Which books did you just have to buy as soon as you saw them? Are there some where you didn't even read the blurb? Tell me all about your TTT!