Top Ten Tuesday is a weekly meme created by The Broke and the Bookish. Last week was all about upcoming releases and this week is about the releases of the year so far that we liked most. I took a look at my Goodreads stats and it's astounding how many recent releases I read these days. I think the "oldest" book I read this year came out in 2012. That's nothing! But I am rambling, so let's focus back on 2016 and my faves.
1. A Court of Mist and Fury by Sarah J. Maas
I finished this book and I simply couldn't get enough. Maas took everything from ACOTAR and turned it upside down – it was brilliant! She introduced a bunch of new characters and we got to know some older ones better. It had a lot of depth that I didn't expect, especially concerning depression. I just can't even! That book makes me want to gush for hours.
2. Lady Midnight by Cassandra Clare
Cassandra Clare just gets better and better with almost every book and she managed to introduce a fantastic cast with Emma Carstairs and the Blackthorns. I love that we get to experience a parabatai-focused story, because that is seriously one of my favourite aspects of Shadowhunter-dom.
3. Morning Star by Pierce Brown
Who would have thought this would be on the list? Everyone? Good! I trained you well. Morning Star was the perfect, heart wrenching and backstabbing conclusion to the Red Rising trilogy. I wouldn't have wanted it any other way.
4. Tone Deaf by Olivia Rivers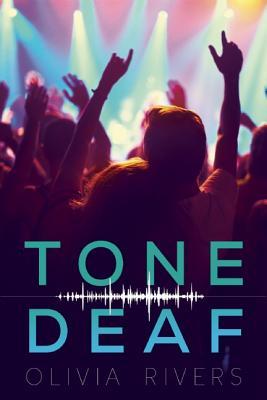 Having a deaf MC isn't something everyone can pull off, but I loved this book (and not just because it reminded me of some Shadowhunters). It dealt with so many different and difficult topics, but managed to be entertaining and engaging all the way through!
5. A Gathering of Shadows by V.E. Schwab
People know that I did not love ADSOM, but the character development of EVERYONE in AGOS was just amazing to read. I still have issues with the pacing and the focus of the story sometimes, but I am all in by now. I want the next book!
6. The Rose and the Dagger by Renée Ahdieh
I binge-read the whole series, so unlike many others, I didn't have to wait for this book for months and I am so happy about that. It was a great book and Shazi and Khalid are real life relationship goals! That's how awesome they are!
7. The Siren by Kiera Cass
Sometimes I just have this melancholy trip and The Siren catered to my needs during that time perfectly. It even put me in this sort of sad funk, but I wanted it that way, so I relished in it, deeply. However, I could see why it is not a fit for everyone. I, nonetheless, loved it.
8. Anything You Want by Geoff Herbach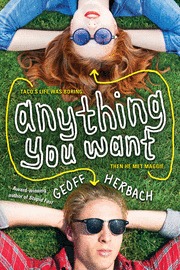 This book  – totally took me by surprise. I never thought that it would turn out to be so emotional in the end and I still think that all the people who DNFed that book on Goodreads missed out on the best part of the story. This is like a prime example of why you should stick to finishing a book sometimes.
9. With Malice by Eileen Cook
This one was a book I wouldn't usually pick up right away, because Thrillers are not a genre that I seek out. But I think it paid off. It was a very twisted and fast paced read, I just couldn't stop myself. Also, I am still a little in love with the cover.
10. Kindred Spirits by Rainbow Rowell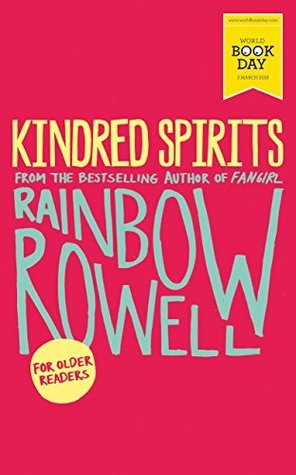 I need my regular dose of Rainbow Rowell story telling and even though Kindred Spirits was way too short, I am glad I got to experience this tale of geekiness. I just felt so connected to it all!
What are your favourite releases of the year so far? Tell me all about it in the comments below!