Top Ten Tuesday is a weekly meme created by The Broke and the Bookish. Underrated books have often been a topic for TTT, but it was difficult to tell what exactly "underrated" means. So, here's the official topic for this week, as well as an explanation as to how to find out about the ratings:
Top Ten Books We Enjoyed That Have Under 2000 Ratings On Goodreads (we've done underrated books a bunch of times in the past 6 years but thanks to Lenore at Celebrity Readers for suggesting this topic as a new way to talk about underrated books especially when underrated is subjective. An easy way to find this — go to Goodreads, your read list, at the top of your read list where it says settings you can add a column for # of ratings, then you can sort by that. If you aren't a Goodreads user you can look up books you think are underrated and see what their # of reviews is on Goodreads? Or if that's too hard you can spin it some other way!
1. Gambit by C.L. Denault
I totally fell in love with Gambit when I read it this year and am still extremely sad that I don't know WHEN the sequel will even come out. Denault said she's working on it … but that is not very helpful at the moment. Still, such a great book and it doesn't even have a cliffhanger ending per se, so that's not so bad.
2. Lock & Mori by Heather W. Petty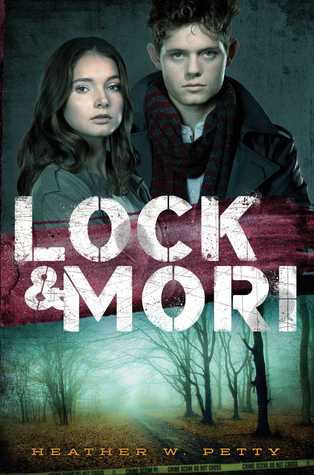 I was quite surprised this still fit into the under 2000 ratings category! But what do you know? I definitely enjoyed Sherlock and Moriarty as teenagers. I wonder how they'll grow throughout the series.
3. Anything You Want by Geoff Herbach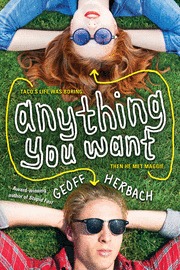 This book is underrated in ever way. There were so many people who DNFed it, but I think they would have taken something way better away from the book had they actually stuck with it until the end. It's such a precious story.
4. Tone Deaf by Olivia Rivers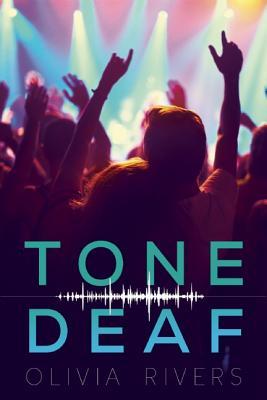 It took me a second or so to decide which Rivers book I would feature here today. In the end I went with Tone Deaf, but it could have been In the Hope of Memories just as well. I think her books will do really great one day!
5. With Malice by Eileen Cook
This one was a little bit out of my comfort zone, as I am not known for reading thriller-ish books, but I enjoyed it. Like a mild teenage Gone Girl with a just as twisted ending. And, I am still in awe of the cover.
6. Seven Ways We Lie by Riley Redgate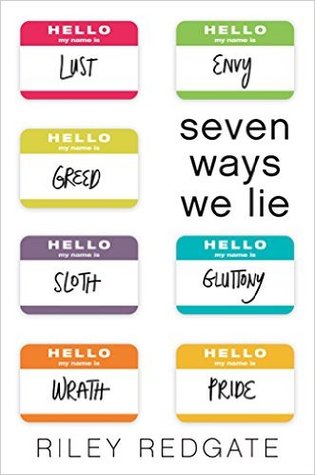 I'm not a massive fan of multiple POV books, but this one was done really well. It may not have been perfect, but rarely anything is.  I still thought that it was really easy to relate to most people in the story, even the ones you didn't agree with.
7. Ghetto by M.L. Sparrow
Dystopians can easily get quite generic these days, but I quite liked Ghetto. It may have all been a little convenient in the end, but I am a sucker for happy endings. There is really nothing wrong with that in fiction.
8. Claire by Abigail Strom
Claire, and it's predecessor Rikki, both don't have that many ratings. But I like them, they were like my gateway drug to NA I suppose. Not that I am addicted yet, but I am getting there.
9. Summer in February by Jonathan Smith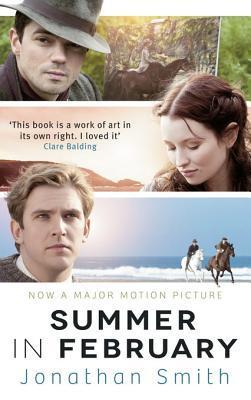 This one is based on real events and I was saddened by the fact, since I had no idea what was actually going to happen. All I knew was that I had seen the trailer, it featured a ton of actors and actresses I liked and then I read it. It made me sad though, but in a good way I guess, because it felt real.
10. The Tucci Table by Stanley Tucci
A cookbook! It might seem out of the blue for you, but everyone who has known me for a while now, is well aware of my adoration of Stanley Tucci. This is one (!) of his cookbooks and I was so happy when I got it for Christmas a couple years ago. It's gorgeous and the dishes are delicious.
Have you read some of those books? What did you feature on your TTT? Don't be shy and leave a link!