Ever since I saw the Pokémon Go Book Tag created by Aentee at Read at Midnight, I was hoping someone would one day tag me AND TODAY IS THE DAY! Dee @Bookish Khaleesi has done me the favour and therefore here we go with the tag. I will be using Aentee's graphics as well, because they are simply amazing and perfect. Don't forget to check out the original posts of those lovely ladies!
As far as I can remember I have always been a reader. Even in school, I loved to do the reading homework, but I think the first book that really fascinated me and made me emotional about the characters was Inkheart by Cornelia Funke. I mean … Dustfinger! He is still one of my favourites.
My favourite classic is and will always be The Great Gatsby by F. Scott Fitzgerald. I don't know what it is about this book, but I have a strong feeling that the 1920s setting has something to do with my love for it.
Hmmm … I don't know. I kind of lost interest in Truthwitch and Passenger because I saw it EVERYWHERE. But that doesn't mean I will never read them at all. I'll just wait until the hype has died down and then pick it up in a year or so … or when the whole series is released.
The Shatter Me series at some point just really reminded me of the X-Men (which isn't a book series, but comics count too when I can't think of a different answer), however, it was still so uniquely written, I absolutely adore those books!
Vampire Academy! Whenever I see the movie or the books on other people's posts, I want to read them … but there are so many books already. And then there are all those new releases and I can't help but wonder if I should just let it go and keep to the new stuff instead. Keeping up with reading can be so tough sometimes.
Many a book has accomplished that, but I think one of the last one was Gambit, because that book was awesome and I wanted to know what happened next like all the freaking time!
Whaaaat? How am I supposed to choose? I am just going to name one random ship that I ship, because I am known for shipping all the ships.
Rhys and Feyre! There you go! I said somthing …
I really liked Dee's answers, but I am going to go with the Thunderoad series. They are quite steamy and action packed and I like that.
Definitely the Red Rising series. Technically the first spin off isn't even out yet, but it will be soon and then I am sure I will be of the same opinion, because Pierce Brown can do no wrong with the books he's writing. I am wholeheartedly convinced of that.
Over the course of time, I have changed my mind about The Magicians like a gazillion times. I am still not a major fan of the first book, but as a whole, that series was really good. It still hasn't really left my brain, so that sure means something.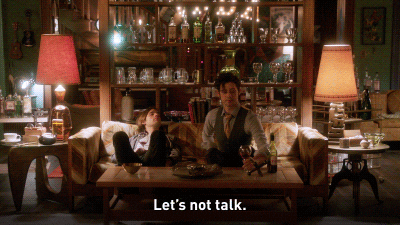 I don't even know. I think The Lunar Chronicles would probably be a solid choice for that. I really want those books and I am going to get the book box when it comes out this fall for sure. All the raving blog posts did not scare me off!
There are so many! I think if I ever were to get the Harry Potter books, I would want the glow in the dark ones. They look so cool!
I've mentioned this about a gazillion times now, but I CANNOT wait to read Unscripted Joss Byrd! I am so excited for this book, I am even considering getting it as a hardcover.
Again, there are quite a few: Tahereh Mafi, Pierce Brown, Cassandra Clare, John Green, Morgan Matson, David Levithan and many mooooore.
The sequel for Gambit? It's not even been all that long that I've read it, but since there is no release date for the second book, it feels like forever! WHEN IS IT COMING OUT!? I NEED A DATE!
Now it's time for you brave pokémon trainers to go out there and do the tag: