I guess we are officially over the halfway point of the year, but since I am late with my tags (as always), I am doing the Mid Year Book Freak Out Tag just now. Major thanks to The Orang-Utan Librarian and Joey @Thoughts and Afterthoughts for tagging me. I am really looking forward to recap my reading so far and to freak out because WHERE IS ALL THE TIME GOING?
Best Book You've Read Yet in 2016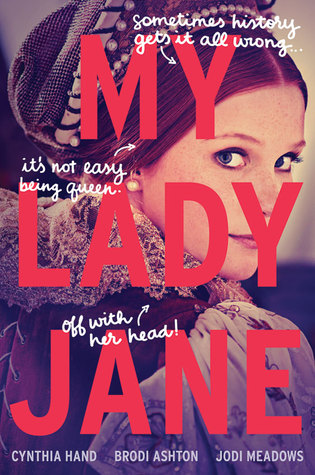 This is a tough question, because I never like just choosing one favourite, but My Lady Jane is definitely very high up there. It was just so funny and even though it was quite hyped, it was still such a refreshing read, not perfect, but amazing nonetheless.
Best Sequel You've Read So Far in 2016
I am very tempted to say Morning Star, but I think ultimately I have to go with A Court of Mist and Fury. Maybe it was the fact that unlike any of the Pierce Brown books, I actually got to read this with friends and discuss things right as they were happening. It totally turned everything upside down.
New Release You Haven't Read Yet But Want To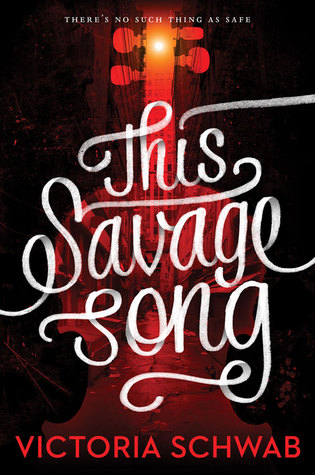 Simply because it is staring at me from my shelf, I am going to say This Savage Song. I think it looks amazing and even though I haven't read that many Schwab books yet, I know she can do some incredible world building and therefore I am really excited to dive into this new world filled with monsters.
Most Anticipated Release for the Second Half of the Year
I've said it before and I am going to say it again and again and again until I have the book and can form an actual opinion – Unscripted Joss Byrd. I don't know what it is about this book that has me so excited, but I suspect it has something to do with the movie-ish setting. I always love those!
Biggest Disappointment
Unfortunately Anne & Henry was a vast disappointment for me. I thought there'd actually be an enjoyable twist to the story, but instead they made it even worse. That story did not translate well into this century teenage-hood.
Biggest Surprise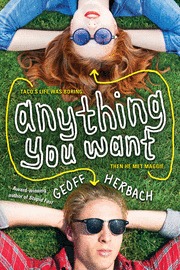 There's no way I wouldn't go with Anything You Want for this one. It had so many bad reviews and a lot of people even DNFed it (and I still believe they missed out on the best parts because of that) and I braced myself for an unpleasent read, but it wasn't bad at all – quite the opposite in fact. I loved it!
Favourite New Author
Technically I didn't read any Pierce Brown books up until this year, so he is my legit answer, simply because he is "new" to me. I would read anything he writes … maybe even his grocery list.
Newest Fictional Crush
Weirdly, this is a bit of a tough one. I haven't been all that passionate about anyone lately, however, I do adore Clark from The Unexpected Everything. He is geeky, adorkable and really sweet. I know that there are more exciting choices out there, but I like him and his job (even though that probably shouldn't be a reason to like a person – fictional or not – but I think it contributes to his character in this case).
Newest Favourite Character
I don't want to go for someone all too obvious, so maybe Alucard Emery from A Gathering of Shadows? (written this and then realised that Joey said the same, but apparently I am too lazy to think of someone else now) What is even up with that guy? He's shady, fabulous and pirate-y. If you know me, you know how much that last bit weighs into my decision-making-process. (Btw, the picture is not how Alucard looks like AT ALL, but I just thought pirate … let's put a picture of one of my favourite pirates there, because why not!)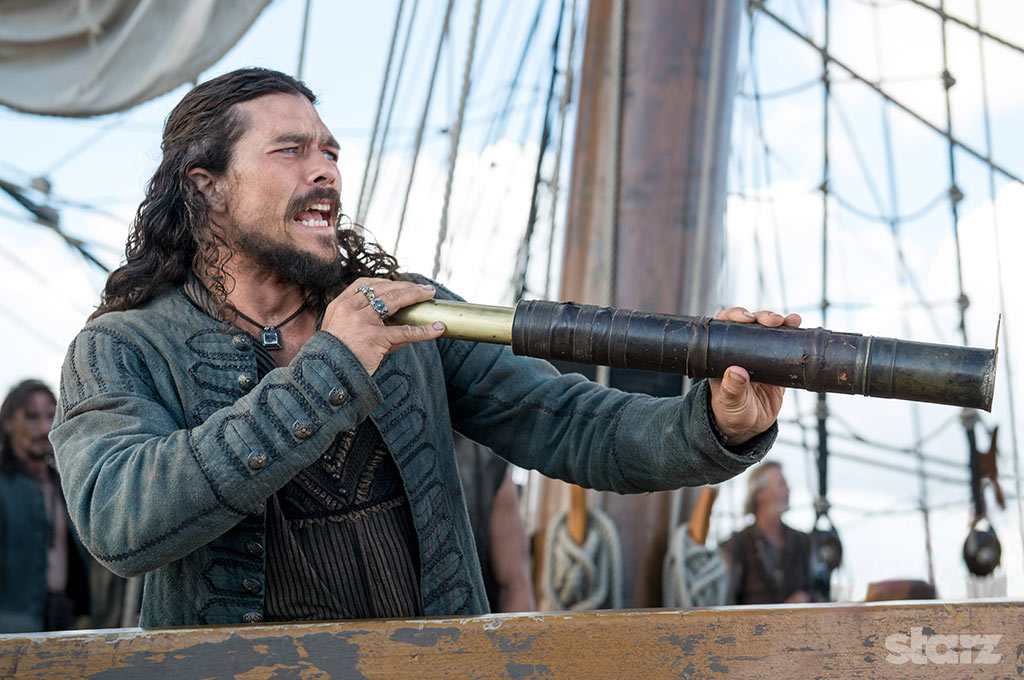 Book That Made You Cry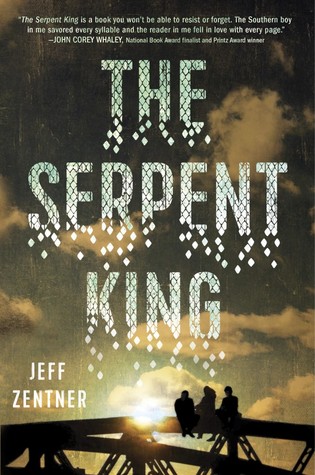 The Serpent King brought upon this deep sadness. It also gave me so much hope, but the despair came first and I may have almost started sobbing silently at lunch because of it one time … my eyes were definitely teary, but I tried to contain myself in public.
Book That Made You Happy
You Know Me Well made me so ridiculously happy. It may have some weaknesses in the plot-department, but those characters were amazing and are squad goals for sure!
Favourite Book to Film Adaptation
Can I say book-to-screen-in-general-but-not-necessarily-movie? Because then I would go for The Shannara Chronicles *cough* which I still haven't read, even though the book is sitting on my shelf *cough*. I just completely fell in love with those characters and the setting and the fact that it was from MTV but had absolutely amazing production value made it like double as great. But now the wait for Season 2 is absolute torture …
Favourite Post You Have Done This Year
I want to say something other than the posts I mentioned for T5W, so I am going to say the first OwlCrate unboxing, simply because it was such a fun experience as a whole. Click here to read the post.
Most Beautiful Book You've Bought This Year
I think the cover of Lady Midnight is absolutely gorgeous! I am not sure it is the most beautiful, but it sure is among them. And it really helps that I love the inside as well.
What Books Do You Need to Read by the End of the Year
These are some books that are on my physical TBR, so I need to get to them. I hate having them stare at me accusingly for not reading them sooner.
I Tag:
EVERYONE! Seen as I am rather late and a lot of people have already done it, just consider yourself tagged if you want to do it!
You can click on the titles to get to my reviews! What have been some of your reading highlights so far?