Top Ten Tuesday is a weekly meme created by The Broke and the Bookish. This week it's all about the things books made us or inspired us to want to do/learn. I don't really know if only realistic things are meant by this (like learning to play the guitar) or more impossible stuff as well (like shapeshifting). I think we are pretty free to interpret the theme whichever way we like to, but I want to stay more in the realm of what's actual possible.
Learn Archery (Hunger Games/TMI/ACOTAR/TWATD)
What's up with that? Can someone explain the appeal of archery to me, because every dystopian/fantasy heroine ever seems to be a pro at it. Granted, most had training or had to learn it out of necessity, but still … how are there so many? I've done archery before, not professionally or anything like that, but I can more or less hit a target with bow and arrow – yay! But all those books, they made me want to pick it up as a series hobby … which I still never did. I always keep saying that I might do it one day though.
Get Enchanted at the Circus (The Night Circus/Water for Elephants)
The circus has always had a certain appeal to me. I was the first to point out a poster when they came to town and I always made my mum go with me when I had the chance. I even wanted to work at a circus at some point in my life … you know, before I understood the whole animal cruelty aspect of it and my utter lack of gymnastic or magical expertise that would have qualified me as some other kind of artist. Still, I love the idea of the circus and those books always rekindle that.
Ride a Motorcycle (Nowhere But Here)
I am a complete wuss, okay? I got my driver's license super late and I absolutely hate driving fast with it. However, there is something appealing about motor cycles. Maybe I wouldn't even want to drive it myself, but rather hold on tightly to the driver? That's a nice image, right? Then again, it would probably be more badass to drive yourself.
Go on an Adventure with a Stranger (Dash & Lily's Book of Dares)
There's something incredibly tempting about striking up a conversation with a stranger. The thing is, I can't actually imagine something like that ever happening in real life, meeting a person and getting so randomly tangled up in each other's lives. Well, I did meet a complete stranger on my way home once and he keeps popping up all the time. It took us like five encounters to even find out each other's names, even though I knew a bunch of other (weirdly not very credible but actually true) stuff. At first I thought that was cool, but now he has become one of the most annoying people in my life and I try to avoid him if possible. See … that's what I would probably be afraid of by making this a real life situation.
Live Boldly (The Serpent King/Me Before You)
Life throws you curveballs all the time and you mostly have no or very little control about what's happening to you. However, you do have a say in the way you handle things. I want to be able to handle things in stride, to not give so much thought to everyone else and to just live my life the way I want to. To take a risk more often and to use all the amazing chances that I get, instead of claiming that I am too tired.
Write a Book (The Unexpected Everything)
Possibly with the help of others? Just start a story with a friend and then spin and spin it into something way bigger. Also, I always wanted to be this young and famous author, but I don't actually have the commitment. I am terrible that way. The Unexpected Everything just reminded me of how much of a dream job that would be.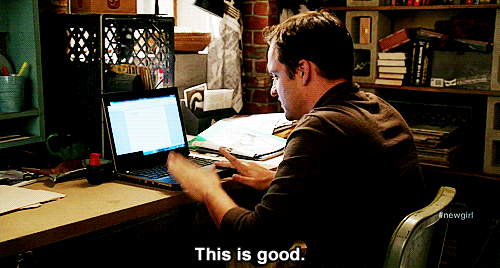 Go on a Trip to Find Myself (Eat, Pray, Love/Wild)
I think these things and instantly all my responsibilities and duties come flooding into mind. Very often when I wish I were rich, I don't even want to buy all that many things (except for books, there'd be so many books), but the money would allow me to have the time as well as the means to go anywhere I want to. I don't actually think that money is all that big of an issue for me, but time … I don't know how people just up and go for months. I want to do that, but how? I've been drilled at how important jobs are my entire life and I like working, but sometimes I just wish I had a little time and change of scenery to really come clear about some things concerning me.
Learn to Play the Cello (If I Stay)
There's something about that instrument that just makes me swoon so much. I have never shown any kind of capability with music, but this is an instrument I would love to learn how to play. That and the violin. I don't even know why, but string music just makes me feel all the feels sometimes.
Road Trip! (Amy & Roger's Epic Detour/How to Be Bad)
Kind of similar to the travel point above, but majorly different in so many ways, because you don't just road trip alone. I guess you could … but wouldn't it be so much more fun with friends? Imagine all the playlists and fun photos. All the different snacks and weird occurrences that only ever seem to happen on the road. If I could just be a passenger and not drive, I would be so in.
Find that Person/Group of Friends That Just Gets Me (Every Book Ever)
I've found some lovely people here in the blogging community that I adore and am so glad to have in my life. Yet, there is something different about seeing people in person every day. Whenever I pick up a book, I am baffled at the friendships that have lasted for years and years. The people are always so close knit, they can walk into each other's homes and the parents treat them like their own kids. And not just the amazing circles of friends, but also the love interests. It may sound silly, but I have never felt a connection like that with "real" people and I am not sure if it's because I am closing myself off to that or because there was just no one there. Point being, somehow I would have liked that in my years as a kid and younger teen.
Wow, this was all a lot more personal and even a tad therapeutic than I thought it would be, which was probably also the reason why it took me so long to write the post. What's some stuff books made you want to do or be? Tell me all about it!