It's time for Top 5 Wednesdays, a weekly meme created by gingerreadslainey and hosted by Sam @ThoughtsOnTomes. If you want to know more or join as well, just go to the Goodreads group by clicking here. This week is all about unlikable characters, but here's the official prompt:
NOT VILLAINS! These are protagonists or side characters that are unlikable! (These should lean more towards characters who aren't intentionally unlikable. Not villains, or mean girl/guys, etc.)
Eadlyn Schreave (The Heir)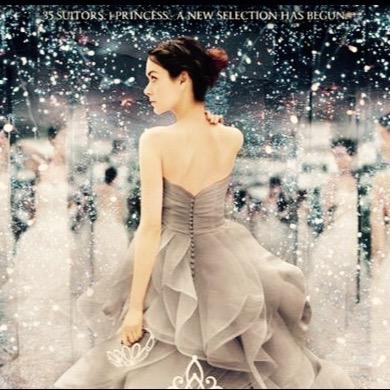 I admit that Eadlyn got SO much better in The Crown, but I could not stand that girl in the first book she appeared. She was entitled and cruel and lacked empathy on every level. And when people pointed out why something she did wasn't nice, she didn't even understand it and sulked instead that no one understood her. I call bollocks on that one!
Lehna (You Know Me Well)
Lehna is supposed to be Katie's best friend, but she is just terrible. She doubts her and makes her feel small and as if she weren't good enough and that's just sad. You are not supposed to treat anyone that way, but especially not your own bff.
Naomi (Naomi & Ely's No Kiss List)
Ugh … that book had so many issues, but Naomi was probably the main reason I didn't like it. I am not condoning what Ely did either, because I can see why that hurt Naomi, but she was mean too. And she was shallow and superficial – not my kind of person.
Carson Phillips (Struck by Lightning)
I only remember this in a bit of a haze, so don't hold me accountable too much, but I think we were supposed to really feel with Carson and instead I was just annoyed with him the entire book. In the end, I just didn't feel anything for him … which just showed that he wasn't the best of MCs to connect with. Although, maybe other people felt differently about that.
Crash (Zeroes)
That girl drove me nuts because she felt so righteous and as if she were better than the other Zeroes, but a lot of the time she was the one out of control and causing the most damage. I was really angry with her on several occasions.
Who are some non-villain characters you didn't like? Tell me in the comment section!