Top Ten Tuesday is a weekly meme created by The Broke and the Bookish. If you've ever missed a TTT topic you were dying to take part in, today is your chance since the theme is REWIND. We get to choose any of the previous topics that were ever done and I chose Characters I Want as Family Members, because there are so many dearies out there that I love and would like to have in my life.
Alec & Izzy Lightwood (TMI)
So, those two would be my older siblings and they'd be both super badass and protective at the same time. I just have a feeling that I could get into trouble with them but that they'd also bail me out of said trouble. Does that make sense? Also, Alec could finally teach me archery and Izzy could go shopping with me.
August Flynn (This Savage Song)
My baby! He'd so be my little brother and I would shelter him from all that I could possibly shelter him from and since I know that won't be much, I will at least always lend him an open ear and a shoulder to lean on.
Scorpius (Harry Potter and the Cursed Child)
I swear this is my last sibling! But I could NOT go without Scorpius. My other little brother! I want to defeat all the rumours for him and show people how awesome of a person he is. MY LITTLE BUTTERCUP!
Emily (Since You've Been Gone)
Would it sound odd to say that I want Emily as a cousin? I imagine her as the kind of person I spend the summer with when everyone is on break or so and then we would have lists of what to do each summer and it would be so much fun!
Liesel (The Book Thief)
Can you imagine having Liesel as your grandma? The stories she could tell! And there would be stories about Max, because they stayed in contact over the years, so, he would be in my life too and he's only one of my favourite characters ever.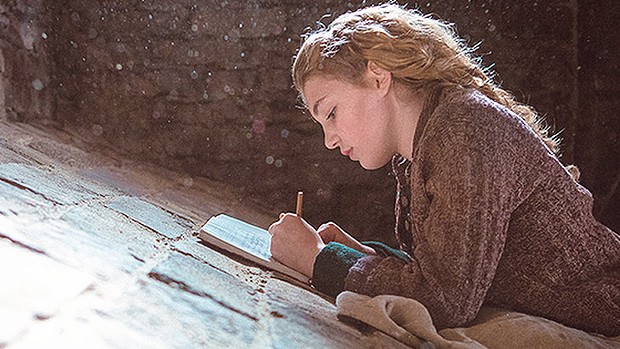 Mr. & Mrs. Garrett (My Life Next Door/The Boy Most Likely To)
I don't actually want other parents, but having the Garrett's as sort of surrogate parents would surely be nice. You could always just come to their house and you'd feel welcome and you'd get a bunch of hilarious and adorable siblings for free. I mean, who wouldn't want a little George?
Emi (Everything Leads to You)
Another cousin of mine and she's working in film, so I would always get to hang out on set and eventually work my way into the business and then I will work in the field I was meant to work in. YAY! (I am totally just using my cousin for career advancement here)
Lady Jane Grey (My Lady Jane)
Actually, I don't want her as my family member in the now, but just imagine you'd be one of her descendants! There's a possibility that you have some magical transfiguration powers and I am sure she would have left us an incredibly valuable book collection.
What did you chose as topic for your TTT? Who would you want as your family member?