So, I don't think it's a secret that I am absolutely obsessed with Stranger Things! I usually stay away from anything that could scare me in the slightest, but somehow I couldn't resist. It's been weeks that I've watched it now, but I still can't shake the awesomeness of it all. If you haven't seen it yet, it's like Super 8 meets The Goonies meets Taken by Steven Spielberg – basically a whole bunch of awesomeness right there! Therefore I was all the happier to hear that A Running Commentary created the Stranger Things Book Tag and that Dee @Bookish Khaleesi tagged me for it!
I hope everyone is cool with me using these graphics, because I don't know who created them originally, but I would like to give credit!

THE FIRST BOOK IN A SERIES THAT LEFT YOU INTRIGUED AND SLIGHTLY CONFUSED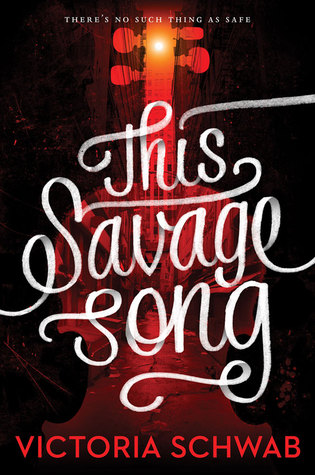 This Savage Song had such a unique and amazing set-up, but I did not understand half of how this world came into being in the first place. The idea of the monsters is absolutely fascinating, but I need so much more information. Monsters of Verity is therefore the series I choose! (Also, because it includes my buttercup August and I need to mention him a lot)
A BOOK WITH A SETTING YOU WOULD NEVER WANT TO LIVE IN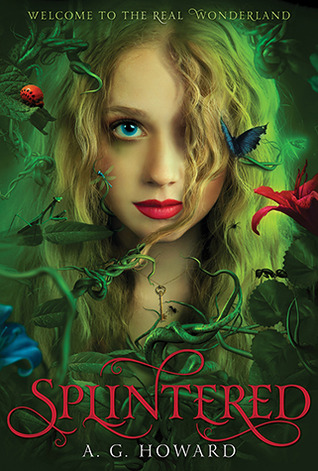 I do never ever want to go to the Wonderland version from the Splintered series. It's more like a bizarre Goth-Zombieland than the version I came to love and cherish so much. So, if given the chance, I am afraid I would pass … even with Morpheus as my guide …
A BOOK YOU OWN THAT IS SOMEWHAT DAMAGED, BUT LOVED TO PIECES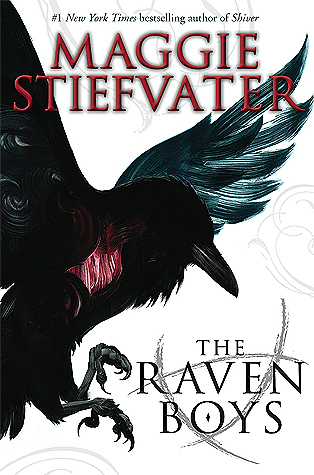 Most of my books are in pristine condition, but sometimes that's just not possible to maintain. I don't know how it happened but The Raven Boys is one of the rare books that actually looks like someone has read it and weirdly, I am not even mad about it.
A TRILOGY YOU ALWAYS GO TO WHENEVER YOU NEED A PICK-ME-UP
I don't re-read, therefore I really don't know how to answer this … I guess Shatter Me, A Series of Unfortunate Events and the Inkworld books bring back happy memories, though I would never pick them up again, except maybe to read a certain passage.
A BOOK WITH A TERRIFYING BEAST YOU WOULDN'T WANT TO FACE IN A DARK ALLEY
Is there such a thing as a beast I would like to face in the daylight instead? I don't think so! Well, if we are not talking about the entire Miss Peregrine series, but just the first book, then I guess I wouldn't want to run into a Hollow. (By book three I wanted them as pets, so there you go with my fear)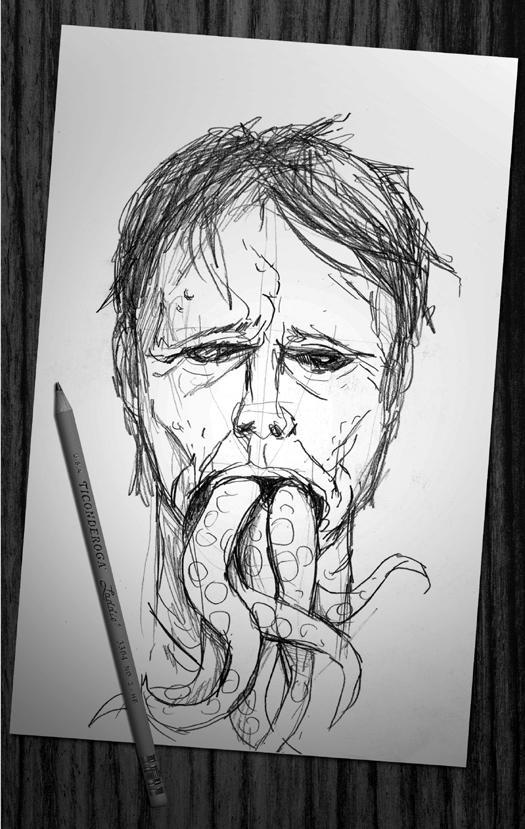 A BOOK WITH A VILLAIN WHO IS BOTH MANIPULATIVE AND DEDICATED
I know I have already mentioned the Series of Unfortunate Events above, but have you ever considered how dedicated Count Olaf was to making those children miserable? The personas he took on, the time chasing them and for what? It was really ridiculous, but pure dedication.
A BOOK YOU DIDN'T EXPECT TO LOVE
This may come as a shock, but I did not go into Red Rising thinking that I would like it. In fact, I was ready to dismiss it after a couple of chapters but BAM! It hit me in the heart – hard! It's way gorier than what I usually read and I also don't dabble in sci-fi as much as I used to, so it was unexpected but deep, deep love!
A BOOK WITH A SETTING THAT'S JUST A LITTLE BIT STRANGE
I really enjoyed The Rest of Use Just Live Here but the setting is basically every teen cliché ever written, but in a good way? Does that make sense to you? Well, I guess you would have to really read it to know what I mean. It was cleverly done in my opinion.
---
I should tag someone, but I feel like people who watched the show will probably appreciate the tag the most. Since I don't know who has and who hasn't, I am using the easy cop out and tag EVERYONE!