It's been forever that I've done a tag and this one is fairly recent, so I am apologizing to everyone who has tagged me for something else before. I have no schedule for these things and I do them very much at random. Bear with me, one day, someday, I will get to yours as well, but right now I want to thank Cátia @The Girl Who Read Too Much for tagging me for the Bookish Mid-Autumn Festival Tag (created by Tinka @The Crazy Reader)! I had no idea what kind of festival that was (Google is my friend) but now let's go and have some fun with this!
1. REUNION OF FAMILY: Name a Book with Family Goals.
A lot of families in books can be terrible. Either they are no-shows or abusive, but there is one family that I always think of first when it comes to the happy and supportive kind – The Garretts from My Life Next Door. I think I've mentioned them about a 100 times by now, but they are just that good a family!
2. FULL MOON: Name a Book with a Werewolf (this festival has nothing to do with werewolves; the only common things is the full moon).
Bitten! It's also a TV show, so I can think of it really easily. I always intended to continue with the book series, but I have the TV-tie in for the first one and they didn't release the other 13 (?) books with those, so now I have stopped after one book. It was a good one though, so … sorry?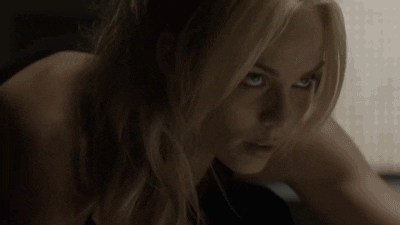 3. MOONCAKES: Name a Kind of Food in a Book that you Wish was Real.
Food … mhmmm … now I am getting hungry. Because, you know, just the general thought of food is making my stomach growl. However, I cannot think of a single dish right now that doesn't exist in real life. Sooo … just give me some black gold (Gambit's expression for hot chocolate) while I keep pondering this question.
4. RABBIT: Name your Favorite Creature from a Book.
In the Dark Reflections series by Kai Meyer, there's this lion made of obsidian. He can fly and is just generally awesome. Can you imagine going through his mane and it being all soft, but simultaneously it's made of stone? It would probably blow your mind. I guess I have a thing for lions and objects made of stone. Just the other night I dreamt of gorillas made of alien-stone. It was pretty epic!
5. CHANGE: A Character that Makes a Significant Change to the Plot Since he/she did Something too Many Times.
When I was little, I adored the Series of Unfortunate Events, but Count Olaf kept appearing each book, badly disguised and I got so frustrated with adults. How could they not see through the charade of this terrible actor? I just wish he hadn't been so persistent. I imagine he spent more money chasing the Baudelaire orphans than he'd get from their heritage anyway.
By the way, there's a first teaser for the Netflix series. While I am a bit dismayed that they actually show Lemony, it looks really good so far.
6. LANTERNS: Name a Toy or Game in a Book that you Liked to Read About.
I don't remember what the book was called, but it was about a bear who got lost or no one bought him or whatever and I always felt so sorry for him. I wanted that happy end for him sooo bad!
7. AUTUMN: Name a Book which you Feel is the Best to Read in Autumn.
I am just going with the first book I thought of and that was Fangirl. Cath goes off to uni and that's in the fall, right? And she likes to wear layers and I just associate that with this time of the year.
8. FESTIVAL: Name your Favorite Festival in a Book 
My mind is completely blanking! I can't think of ANYTHING! If you know a festival in a book that I might have read as well, please tell me!
---
I Tag:
This was way more difficult than I thought it would be and you are of course free to ignore the tag if you don't want to do it, but I will be looking forward to all the people who feel inspired to try their hands on this!