A while ago, I was tagged by my awesome fellow bloggers Lashaan & Trang @Bookidote to do the This Is My Genre, Tell Me Yours book tag. In typical me-fashion, I am late in doing this, but doing the tag at all is already an accomplishment in itself somehow. I hope you can all forgive me for being so bad at keeping up with this stuff.
THE RULES:
Credit the bad, bad  Drew @TheTattooedBookGeek as the creator of the tag, use the created tag name graphic and link back to his blog.
Answer the questions.
Tag as many people as you want.
No long list, simple really!
1. WHAT'S YOUR FAVOURITE GENRE?
There are so many genres that I like (and a couple that I am staying far away from), but I guess in the end it will always lead to Fantasy. If I had to be more precise, I would say Magical Realism, but since I don't have to the general term Fantasy should suffice.
2. WHO'S YOUR FAVOURITE AUTHOR FROM THE GENRE?
I immediately regret not having put SciFi as an answer for the previous question, because now I can't use Pierce Brown as a response … but fear not, I have an appropriate answer for this genre as well – Victoria Schwab! That woman is an immediate auto-buy!
3. WHAT IS IT ABOUT THE GENRE THAT KEEPS PULLING YOU BACK?
I love reading contemporaries set in the real world, but there is just something magic about … well, magic! That little something extra that makes reality more bearable or even exciting. Or if it's high fantasy, you get this entire new world. Someone created a complex universe out of nothing and to get immersed in that world, the society and the culture is just so inspiring and the perfect escape.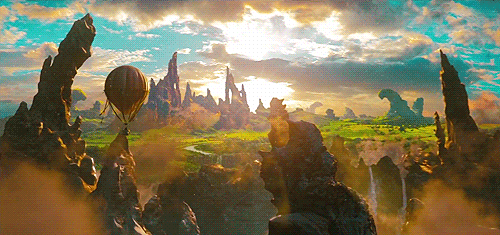 4. WHAT'S THE BOOK THAT STARTED YOUR LOVE FOR YOUR FAVOURITE GENRE?
Hmmm … tough one, but I am pretty sure it was the Inkheart series by Cornelia Funke. When I was younger, I read almost all of her books and I just fell in love with the world and the characters like I never did with anything before. I searched for something similar for years and tried all the different fantasy books, but nothing came close back in the day. I have no idea how I would feel about a re-read now, but it will forever hold a special place in my heart. *swoon* Dustfinger was my first bookish love.
5. IF YOU HAD TO RECOMMEND AT LEAST ONE BOOK FROM YOUR FAVOURITE GENRE TO A NON-READER/SOMEONE LOOKING TO START READING THAT GENRE, WHAT BOOK WOULD YOU CHOOSE AND WHY?
WHY ARE YOU MAKING ME DO THIS? How can I possibly choose? Most Fantasy books are really long, which I doubt would be a pleasant start for a former non-reader. So, maybe something moderately short. How about The Raven Boys by Maggie Stiefvater? It definitely sucked me in and those boys became MY Raven Boys in the process. I would love for someone else to experience that kinship too.
6). WHY DO YOU READ?
Words are magic itself. They can be beautiful or cruel, they can create and unmake. They are a constant companion when you need one and take you along the ride to distant worlds. But they can also be a mirror of reality, show you current affairs neatly packed up to make it more relatable. They are a teacher of empathy. There are so many reasons why I read and why I will do so for as long as I can. Those were just a couple of them.
I TAG THEE
I have no idea who already did this tag, so ignore it if you don't want to do it (again)!