I simply couldn't bring myself to do this post in the actual year of 2017, because I was reading some great stuff in those final days and just knew they might make it onto this list. These books that I am talking about here weren't all released in 2017, that's simply when I read them. Also, they are in no particular order (that would have been an impossible task, if you ask me)!
Call Me By Your Name by André Aciman
Okay, I know I just said that I wouldn't actually rank the books, but this one was the absolute #1 of the year! It was raw and emotional, deeply intimate and I cannot wait to share a full review with you guys in the upcoming days. I definitely marked quite a lot of pages for possible quotes.
Words in Deep Blue by Cath Crowley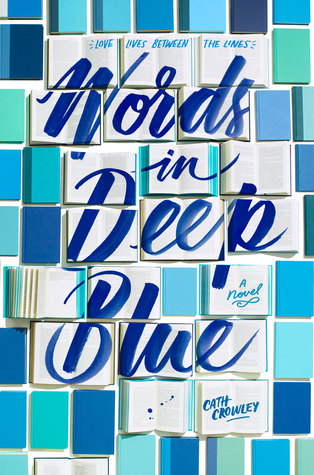 I like books that make me feel something and this one was the perfect mix of cute fluff and deep exploration of grief. Also, this was just such a great story for bookworms with the setting and the way it was written. It made me want to start a letter library of my own.
Full review here!
Geekerella by Ashley Poston
I've always been a huge fan of the Cinderella story movies and this one has the ultimate geeky twist! As someone who has worked at comic cons herself, I can also really appreciate that aspect of the story!
Full review here!
The Language of Thorns by Leigh Bardugo
Since I've only recently reviewed this one, I am sure all of you know how easily this book could win me over. Fairy tales + Grishaverse + Leigh Bardugo = AMAZING!
Full review here!
Love Her Wild by Atticus
2017 was the year I've really embraced my interest in poetry. I am a total sucker for it, but I am utterly incapable of writing anything myself. That doesn't stop me from enjoying what others write, though, and Love Her Wild was simply enchanting!
Our Dark Duet by Victoria Schwab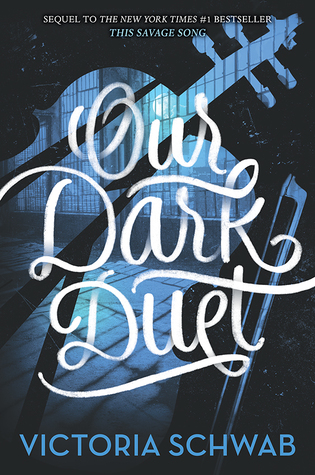 I know there is something in this book that not everyone was all too happy about, but I for one really enjoyed being back in Verity and seeing what my babies had to deal with *cough*especially August*cough*.
Full review here!
All American Boys by Jason Reynolds and Brendan Kiely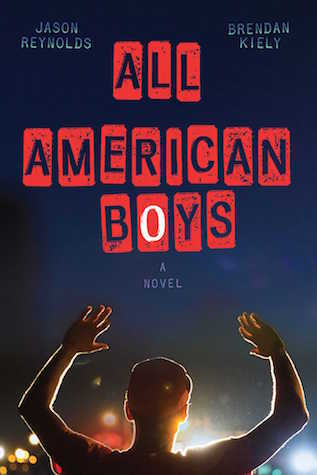 Seen as what we had to deal with politically during 2017, I just found this book very topical. It wasn't even a recent release, but it just also shows how important matters like racial profiling have been an issue for a while. This was an absolutely fantastic read and a great collaboration between authors.
Full review here!
We Should All Be Feminists by Chimamanda Ngozi Adichie
The title says it all! It was by far the shortest book I read in 2017 but one with the most clear and amazing messages. I feel like this should be required reading!
Queens of Geek by Jen Wilde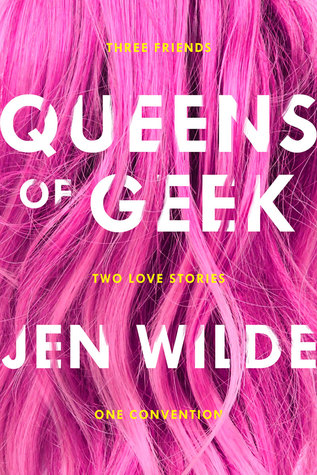 There was so much to relate to in this book and a truly varied representation of characters. Once again, this was also set during a convention and I have to say that it turned into one of my most preferred settings!
Full review here!
We Are Okay by Nina LaCour
Nina LaCour has yet to disappoint with anything she writes. We Are Okay has very little plot, but is beautifully character driven. If you are still looking for something to read during cold winter days, I'd recommend this book, however, it's obviously not just for winter days.
Full review here!
Blood for Blood by Ryan Graudin
Me and World War II have a strained relationship, but Ryan Graudin won my heart by storm with this series. Blood for Blood was the perfect conclusion to an intense and imaginative duology. The only thing I have to complain about is the use of the German language …
Full review here!
Sleeping Giants by Sylvain Neuvel
I could have put Sleeping Giants or its sequel, Waking Gods, here and it would have made very little difference for me. The series is some of the finest that the science fiction genre has to offer and I can't wait for Only Human in 2018.
Full review here!
Saints and Misfits by S.K. Ali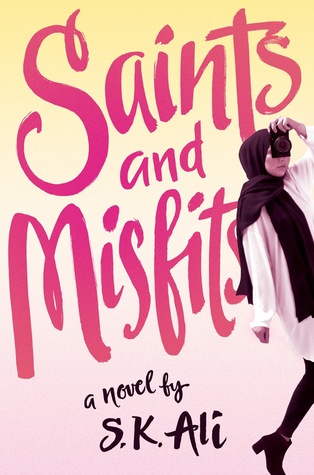 Very clearly, I remember that this was one of the books that absolutely saved me from my reading slump. It wasn't even so eventful, but rather a character study kind of book as well. I was stressed most of the time while reading and sat through it until 4AM, just so that I knew how it ended.
Full review here!
A Conjuring of Light by V.E. Schwab
Speaking of great endings to series, A Conjuring of Light must definitely be mentioned. One of my complaints during the Shades of Magic books was that they were slow to get started, but that was not the case at all with this one. I absolutely loved it!
The Upside of Unrequited by Becky Albertalli
There was such a big hype around this book, just like with Simon vs. and I think that's why it took me such a long time to read it. However, I ended up loving both of them anyway. There were so many things that I could just deeply relate to with The Upside, I adore how Becky can always make me fall in love with her characters.
Full review here!
Goodbye Days by Jeff Zentner
Jeff Zentner knows how to crush my heart into a million pieces. He has quickly become one of my auto-buy authors and somehow always manages to relate that sadness his characters feel. This one was like a cloud of grey following my every move until I finished the book and even then it stayed with me.
Full review here!
Jughead Vol. 2
Comic books were my salvation when no book out there could hold my attention, so it's only fitting that at least one of them is represented in this list as well. Jughead very quickly won me over, but it was the second volume that I liked most so far. His relationship/friendship with Sabrina is hilarious and what I am truly here for. It's so much for funny than the angsty Riverdale version of him.
---
Which books were your favourites during 2017? Have you read some of the ones that were on my list?