We shall not speak of when I was actually tagged for this Goodreads Book Tag! (Seriously peoples, I don't understand how there are drafts from 2015 to now? I apparently never check my drafts …) Anyway, the lovely Flo @flowlessbooks tagged me and I want to thank her for her patience and consideration when she wrote the tag over a year ago …
What was the last book you marked as 'read'?
The last book I marked as "read" was Die Wunderübung by Austrian author Daniel Glattauer. I went to the signing for this book and it was really fun. One of my former teachers is the director of the movie adaptation of this book and he was there as well … and didn't recognise me. Somehow I wasn't surprised.
What are you currently reading?
Born a Crime by Trevor Noah! (Finally – as Cristina has wanted me to read this for the longest time)
What was the last book you marked as TBR?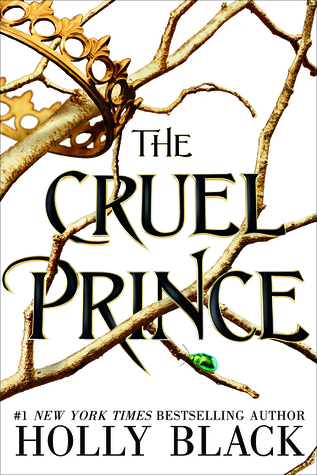 Apparently that was The Cruel Prince by Holly Black because EVERYONE just seems to scream about how amazing and fun this book is, so I want to know if the hype was justified. But also, I am not actually going to read it anytime soon until the hype has died down. If that makes sense?
What book do you plan to read next?
I think it will be Everything, Everything, but I refuse to actually be tied down to one book. I am way too much of a mood reader for that and there's so much out there that I could chose from, you know?
Do you use the star rating system?
Yep, I do. I have this theory that all the books I read start out as a 3-star-book and then either improve or get worse from there on out. I would love to have half-stars as well though, then I wouldn't always have to decide if I should round up or down.
Are you doing a 2018 Reading Challenge?
Again, this is also a yes. I decided to go with 60 books as a goal and so far so good.
Do you have a wishlist?
Actually, I do have a wishlist but not on Goodreads? It's just some place I can keep track of what I want, because I don't use the "Want to Read" option all too regularly. Most of the time I forget to even check on there unless someone directly prompts me to.
(Should you want to see my Amazon wishlist for whatever reason, you can do so here)
What book do you plan to buy next?
Something from my wishlist????
Do you have any favorite quotes? Share a few.
I just randomly made screenshots from two quotes I someday in the past liked on Goodreads!
Who are your favorite authors?
SO MANY!!!
Pierce Brown
Leigh Bardugo
Victoria Schwab
Becky Albertalli
Nina LaCour
Jeff Zentner
Morgan Matson
Have you joined any groups?
I think I did at some point, but I can't even remember at this point because I never visit them. So, I am just going with a simple no instead.
I TAG THEE
Do you use Goodreads to keep your books in order? Did you relate to my answers? Let's chat!