I was tagged to do the Summer Reader Tag by the lovely Heather @The Frozen Book Blog. I am glad I am getting to this while it is still summer, because some of my tags stay in the drafts forever (sorry about that by the way). Let's see some questions and answers!
Lemonade: pick a book that started off bitter but got better.
Please don't hate me for this answer, but it took me like a millennia to get into The Song of Achilles. It was super slow and everything in it just sounded so mean (especially everything concerning women) and I know this is so close to actual Greek mythology, but I was just not in the mood for it. That is not to say that the story isn't absolutely heart-wrenching and beautiful in the end, but it was a rocky start for me.
Golden Sun: pick a book that made you smile beyond compare.
I smiled A LOT while reading To All the Boys I've Loved Before. I am pretty sure I laughed out loud in the middle of the night even though the rest of my household was sleeping, but I just couldn't stop reading once I really started it. (Also, cannot wait to see the story unfold on screen this August!!)
Tropical Flowers: pick a book set in a foreign country.
Okay, let me set one things straight: I am pretty sure 99.9% of the books I read are not set in Austria, so this is like the easiest pick ever? A book I have read this year and that really made me want to visit the place though is The Guernsey Literary and Potato Peel Society. It is part of the Channel Islands and sounds absolutely lovely (even though I have heard they didn't film the movie on the island itself?)
Tree Shade: pick a book in which a mysterious or shady character was first introduced.
My absolute favourite shady character was Dustfinger from the Inkworld trilogy when I was little. He was also my first real fictional crush, but I suppose that's a different story. Anyway, it wasn't always obvious if you could trust him or not and what his motives are, so he seemed the perfect pick for this category.
Beach Sand: pick a book that was grainy, and the plot barely developed.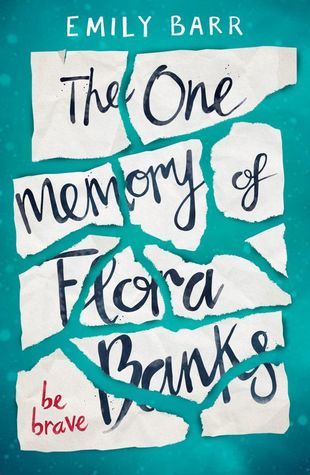 Like Heather, I have a bit of difficulty understanding what grainy means in regards to books, but my first thought went to The One Memory of Flora Banks. That book was chunky, repetitive and oddly structured and I had such high hopes for it, which were all crushed when I finally got to read it.
Green Grass: pick a character(s) that were full of life, making you smile.
I don't know why he comes to mind, but Finnick Odair from the Hunger Games is a strong contender. I always loved him. It's a classic case of "he deserved better" but while I got to read about him, he made me laugh and care for him and his struggles. He was such a positive character even through hardship.
Watermelon: pick a book that had some juicy secrets.
I don't know if you know Trial by Fire from the Worldwalker trilogy, but there were secrets kept pretty much for the entirety of the series. Not in a bad way, just in a way that created tension and kept you intrigued.
Sun Hat: pick a book that had a vast, big universe/setting.
The Illuminae Files has a really vast setting. They try to make up for it with schematics and plans, but I still confused the different galaxies and ships all the time. That in no way means I didn't have a ton of fun exploring the universe with the characters. I love those books!
BBQ: pick a book in which a character was portrayed as a hunk.
Uhm … I don't know? Charlie from the Jackaby books?? At least I imagine him to be quite a hunk, while being the perfect gentleman at the same time?
Summer Fun: pass the tag on.
I tag whoever wants to do this! I realise that it's not summer everywhere on earth at the same time, but if you are reading this and feel like you'd have fun doing the tag – YOU ARE HEREBY TAGGED!!! 
What did you think of my answers? What would yours have been like? Do you agree or disagree on anything? Let me know in the comments below!