It's that time of the year again where pumpkins are everywhere (just fyi, my team partner and I won the pumpkin carving competition among the interns at my firm and I am low-key proud) and people dress up as all sorts of mystical beings for Halloween. Which is why it's the perfect time to do the Halloween Creatures Book Tag that I was tagged for by the ever amazing Orang-utan Librarian!
RULES
Answer all prompts.
Answer honestly.
Tag 1-13 people.
Link back to this post.
Remember to credit the creator. (Anthony @ Keep Reading Forward)
Have fun!
Witch: A magical character or book
I am honestly and unapologetically obsessed with the A Discovery of Witches TV show, so I picked up the book and it has so much magic that unfortunately cannot compete with the wonder that is the show, but I am still reading it …
Werewolf: The perfect book to read at night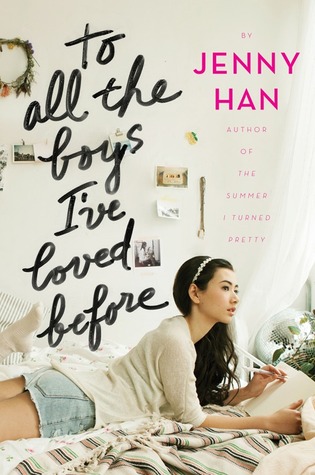 I am confused … all books can be read at night? The last book I spent reading until somewhat 3 AM though was To All the Boys I've Loved Before. That's my answer even if I doubt that's what this prompt was looking for.
Frankenstein: A book that truly shocked you
There were parts of Sleeping Giants, I will most likely forever think "what the what now??", especially when it comes to  some of the medical stuff.
The Devil: A dark or evil character
It's not so much a character as it is a whole strip of land, but Area X gives me some major evil vibes in Annihilation. I have rarely been this fascinated by something like it though. If the other books in the series were available with film tie-in as well, I would have binge-read the other books like there was no tomorrow.
Grim Reaper: A character that never should have died
I don't even know if anyone knows the Dark Reflections trilogy, but in the final book there is a death that I shall never get over (but since I don't want to spoil, I won't name names).
Zombie: A book that made you hungry for more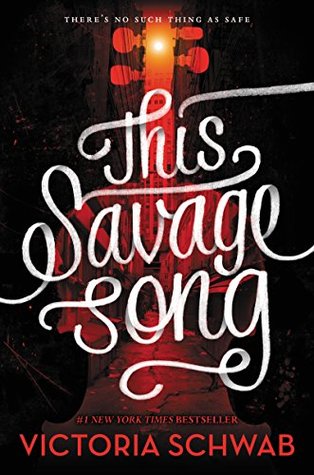 I am pretty sure I am known for loving This Savage Song and it was just one of those books where I found a character I truly and honestly loved – August Flynn! He is my darling and adoptive son forevermore, but his world is also so very intriguing. I would have been down for copious amounts of more books in that setting rather than it just being a duology.
Gargoyle: A character that you would protect at all cost
I am going to refer to the previous answer here and say AUGUST FLYNN once more!
Vampire: A book that sucked the life out of you
This year, I read a book called Sweetbitter and I was so excited for it and the portrayal of the waiting staff at a restaurant but it was dreadful to read. It definitely felt like it took away some years of my life … in a not so great way.
Ghost: A book that still haunts you
Contrary to Sweetbitter, this book haunts me in the best of ways – The Night Circus! It's so magical and beautiful and intricate. You never understand everything that is happening, but you are enamored nonetheless. Can't wait for some capable people to make this into a movie or show!
Demon: A book that really scared you
I am not even trying to be super dramatic but I honestly cannot think of a single book that really scared me, because then I most likely would have stopped reading it or never picked it up to begin with. I just don't like being scared. (Annihilation probably came the closest though)
Skeleton: A character you have a bone to pick with
As much as I adore the entire Red Rising saga, I was just so mad at Darrow in Iron Gold sometimes. That boy was always reckless, but sometimes I just severely doubt his decision making skills. (not that I want to be the one making the decisions in his stead!)
Mummy: A book you would preserve throughout time
It's strange that I only ever think of books from my childhood for these kind of questions but I think my answer might just be Momo. It would be so fitting as it deals with how we spend time and might not use it wisely.
Creepy Doll: A cover too scary to look at
Gonna steal the Orang-utan Librarian's answer here and say it has to be the Miss Peregrine's Peculiar Children series!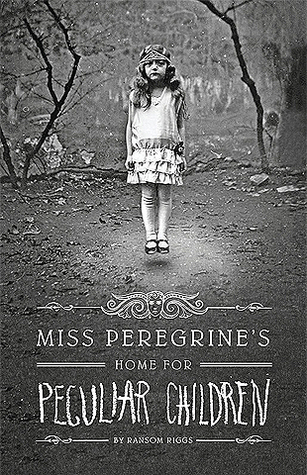 The Monster Mash- It's fun to be with friends on Halloween! Tag your friends!
Seen as it is already Halloween and I am super late, I am going to leave it up to you if you want to do this tag or not. Consider yourself tagged!
This was my little contribution for Halloween. I hope you enjoyed the post and the monthly wrap-up should follow tomorrow!