As we're nearing the end of the month, but there won't be another reading experiment up in time, I thought I'd spice things up a little bit. The idea for this post was born when I talked to my good friend Lois about how to change and develop some of my original features. I love doing the reader compatibility series, but a lot of the reading for it was dominated by white male authors. I'm in no way trying to generalize here and know that I played a heavy hand in picking the final books for the posts, but I still would have liked to see some more variety. Mostly, this is because I'm trying to better myself with my own reading! So, Lois suggested I recommend some books to these celebs/actors based on what I've learned about their taste!
Chris Evans
Read the full reading experiment with Chris Evans here!
Where to start!? Out of all the reading experiments, I think I "vibed" with Chris Evans the most. I was surprised by the amount of non-fiction on his list, and even more so by the fact that I enjoyed those same books as well. While there were some obvious thematic similarities in the sense that all his books brushed on the topic of spirituality, I did not get the feeling that he was only interested in those themes alone. Instead, I got the impression that he is a generally curious guy.
So, having said the above and knowing that he considers himself an introvert, I figured the perfect book for him would be Quiet: The Power of Introverts in a World That Can't Stop Talking by Susan Cain!
I've read the book when I was back at uni, which means quite a few years ago (I'm getting old …), but I remember finding it so incredibly helpful to understand more about myself and other people around me. While it does include some studies on introverts and extroverts, I found its content (especially the little anecdotes and stories) enganging and relatable. It didn't just approach the topic from a sociological and cultural point of view, but rather a biological one as well. I'd really recommend this to anyone who prefers some quiet over the bustle in the world sometimes, but I can definitely see Chris Evans appreciate the insights the book provides as he constantly seems to want to better understand himself and the world around him.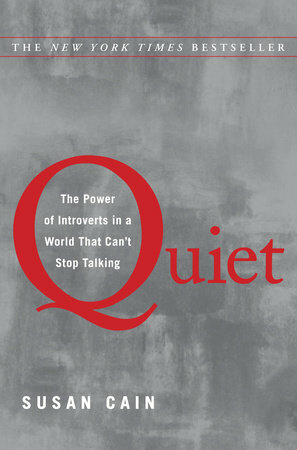 Tom Hiddleston
Read the full reading experiment with Tom Hiddleston here!
Tom Hiddleston is a guy who loves the classics, Shakespeare in particular. He dissects and analyzes the texts he is given in detail and I admire him for his love of words. If I had to attribute a genre to him, I'd just plain plop him in the general adult literary isle and watch him sort through all the books. Throughout the entire experiment, I felt like his taste was a bit more sophisticated than mine, although he seems to love stories that are about human nature, just like me.
In my humble opinion, you don't always have to go too far back into the past to find some literary gems though. For Mr Hiddleston, I thought the Costa First Novel Award winning Open Water by British-Ghanaian writer Caleb Azumah Nelson would be such a good fit.
Told in second person, it doesn't just offer a unique storytelling perspective, but it also highlights the love and experiences of two Black artists in the UK. While I definitely don't think that this book works for everyone, I can see Tom Hiddleston enjoy the poetic writing and the gravitas of the emotions. Also, I just felt like picking something British for him …
Sebastian Stan
Read the full reading experiment with Sebastian Stan here!
Considering his background, I really thought that Sebastian Stan and I would be more on the same wavelength, but instead he introduced me to my most-despised read as of yet. (We don't talk about Still Life with Woodpecker here, okay?) Still, I could see a theme in his book choices. Regardless of whether it was fiction or non-fiction, he heavily drifted towards stories with a focus on parent-child-relationships, complex (borderline toxic) romances and characters/people who felt out of place or without a real home. Those are all elements I can certainly work with!
A book that, I believe, covers pretty much all the above mentioned bases is Where the Crawdads Sing by Delia Owens. We meet the main character at only six years old and learn about her complicated home life as well as the prejudices she faces in the town she lives in as she grows older. The story spans almost an entire lifetime and is a touching tale about solitude, loneliness and resilience. It's quite a slow-paced novel, but I enjoyed the beautiful descriptions of nature and the sporadic flash forwards that hinted at a bigger (murder) mystery.
It was honestly one of my top reads of 2021 and I just earnestly need Sebastian Stan to read books written by and about women, because some of the the descriptions in his favorite reads were just ghastly. I cannot stress this enough.
Pedro Pascal
Read the full reading experiment with Pedro Pascal here!
Last but not least, we have Pedro Pascal! Thinking back, I didn't hate reading his books, I mostly felt very ambivalent about them. I was a bit frustrated that I couldn't get my hands on (the English edition) of some of the more recent releases he mentioned and therefore had to default to a lot of classics. There's nothing inherently wrong about classics, of course not! People love them for a reason, but I, personally, just prefer stories that weren't published that long ago.
Anyway, what I learned about him is that he seems to gravitate towards books with an underlying theme of faith and/or profound love (romantic or otherwise). I got the sense that it doesn't have to be a strictly realistic narrative, so I know exactly what I want to recommend to him!
Soulswift by Megan Bannen is a faith/religion-based standalone Fantasy novel. I will be the first to admit that it might be a bit too "young" for him as the book is considered Young Adult, but I still wanted to give it a shot.
This book was another 2021 favorite and left me emotionally wrecked! There's witty banter, a lot of tropes, but most of all heart. There's incredible world-building that actually makes sense, which I thought some of Pedro Pascal's books were lacking, despite it being a standalone and not a huge tome either. Let me tell you, it's cruel, but oh so worth it!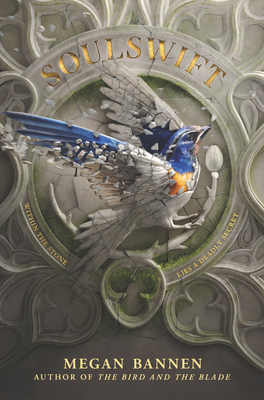 ---
What do you think of my suggestions? What are books you'd recommend to these guys? Let's chat!