Morgan Matson is one of my favorite contemporary YA authors and I've read all her books. Sadly, I've come to the conclusion that I'm slowly growing out of that age range, especially in the contemporary genre, but since she always used to be an auto-buy author for me, I thought it would be fitting to rank all the Matson novels. I want to make it very clear that this is a subjective list and only my opinion – if you feel differently, that's cool! In addition to that, I didn't dislike any of the books, which means even if something was in last place, it wasn't bad. And lastly, I am a huge proponent of there one day being a Morgan Matson cinematic universe, since I'm really crossing my fingers for someone to finally adapt her novels.
(Also, shout out to My Bookish Universe, who did a ranking as well. At the time of reading their post, I thought we'd match exactly, but I apparently reconsidered since. Check it out here!)
Now, let's get started on the ranking!
6. Take Me Home Tonight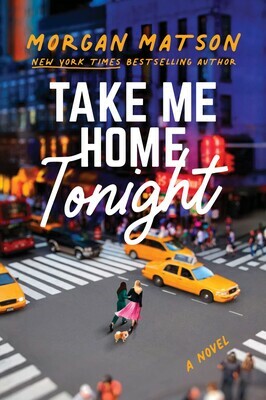 Take Me Home Tonight is the latest installment in Morgan Matson's bibliography. Technically, it has all the right ingredients – a strong focus on friendship, a cute dog, sweet love interests – and yet, it just didn't hit as home as previous books of hers did. Maybe it was the ridiculous Teri-subplot or how everything ended up being just a little bit too convenient, either way, that landed it the lowest ranked spot.
Still, this is the book for you if you enjoy the likes of Nick and Norah's Infinite Playlist!
Check out my review here!
5. Second Chance Summer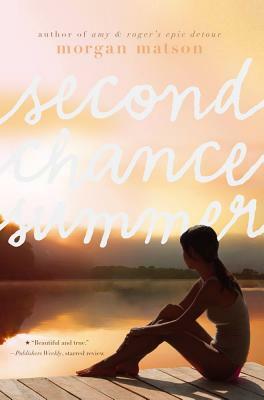 This book made me bawl my eyes out. In fact, I don't think I know a single person that didn't feel some kind of big emotion reading Second Chance Summer. I definitely preferred the family-storyline over the romance one, but most of all, I had read many other Matson books by the time I picked up this one and I could just sense that it was one of her earlier works. I feel like there were tiny flaws in her writing and that she had grown quite a lot since the release.
Check out my review here!
4. Save the Date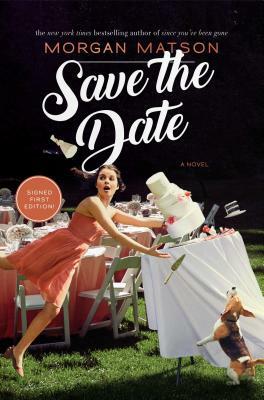 I surprised myself with where Save the Date ended up in the ranking. Having the focus be on the family was a smart decision, but I just love how all of Morgan Matson's stories have familiar elements (the dogs you'd love to adopt, the romance subplots but centering family and friendships for the most part, etc.) and yet makes each book unique. The comic strips were a lovely addition and even in the plot's predictability, I found humor and drama.
Check out my review here!
3. Amy & Roger's Epic Detour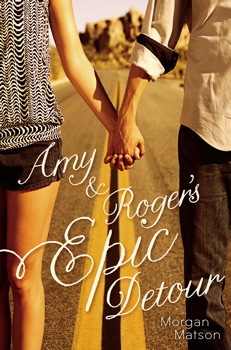 This road trip romance almost has it all! I remember it feeling super relatable, charming and heart-warming at the time, but somehow I was missing a clarifying conversation or something of the likes either with Amy's mother or Charlie. Still, I have such fond memories and just want to go on a road trip thinking about it …
2. The Unexpected Everything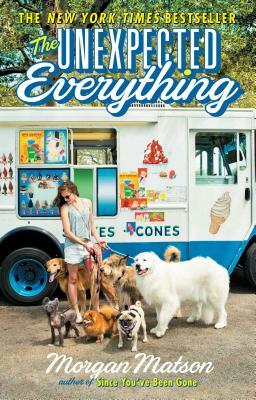 Okay, I just love when writers write about writers! At first, I was a bit put off by the size of this book, because it's quite long for a contemporary novel, but the longer I think about it, the more I cherish this book. Not only does it have one of my most favorite Matson love interests and even more dogs (yes, this is a recurring plus point for me), but it was her first (to my knowledge) foray into Fantasy and I WAS HERE FOR IT! Even if it was just dribbles here, I'd totally read a Matson Fantasy!
Check out my review here!
1. Since You've Been Gone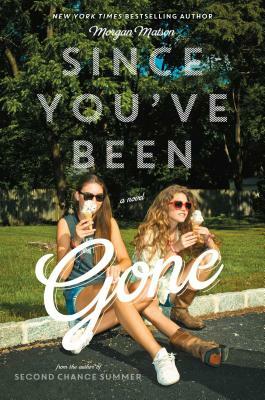 Since You've Been Gone – I love this book with all my heart! Sometimes people really underestimate how tangled up we are in friendships and how friendship-break-ups can be some of the worst experiences. This was the first Morgan Matson novel I read and I immediately fell in love with it. There was no turning back for me after that! (Also, I don't know a single person who doesn't get the song stuck in their head because of the title … she truly is the queen of picking catchy titles!)
---
Are you a fan of Morgan Matson's writing? Would you agree on my ranking? Let's chat!