I was not actually tagged for the Book Blogger Memory Challenge, however, I saw it over at dinipandareads and it just looked like SO much fun! Well, it also looked kind of difficult, but definitely more fun than anything else. The tag was originally created by Laura @ Laura's Book Reviews. From what I saw, Laura is not active on that blog anymore though.
THE RULES
You have to answer the prompts without using the internet or looking at your bookshelves.
Your answers have to all come from memory!
Make sure to link to the person who originally tagged you (well, I linked to dini's blog above)
Once your done, you can tag five other people if you'd like.
THE PROMPTS
Name a book written by an author called Michael
You know things are starting out well when you are itching to run to your bookshelf, because you've been staring at the prompt for a solid fifteen minutes. Guess I got lucky though, because I finally had an epiphany. After thinking I didn't even know any Michaels anymore, it came to me – Michael Ende! One of my favorite childhood authors, he was responsible for the Never Ending Story as well as an all time classic – Momo.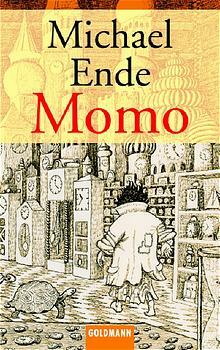 Name a book with a dragon on the cover
I haven't actually read it, but I was super into the movie back in the day. Eragon! It was just the first thing that came to mind and felt so very fitting.
Name a book about a character called George
Too bad I can't list TV shows, because I would have immediately said Nancy Drew …
Uhm, I guess George Weasley from the HP series by her who shall not be named? I always did like the twins though. They were fun characters.
Name a book written by an author with the surname Smith
I KNOW SOMETHING FOR THIS! The Vampire Diaries and The Secret Circle series were both written by L. J. Smith! It's weird to me to think that I read both and watched both. I definitely always preferred the Secret Circle though and that never even had a real chance on TV.
Name a book set in Australia
I'm fairly certain that The Light Between Oceans is set in Australia. I don't remember much about the book and despite loving the cast, I never watched the movie adaptation either. But I do recall it being in Australia. My brain is so weird sometimes.
Name a book with the name of a month in the title
I just read this, so it would have been embarrassing not to remember, but we have a winner in Seven Days in June! I really enjoyed it too, so I'm glad I get to use it for the challenge.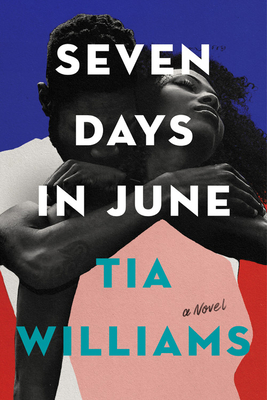 Name a book with a knife on the cover
The Knife of Never Letting Go? It's been on my TBR for forever. I still haven't watched the movie adaptation, because I wanted to read the books first, but I'm not sure either is happening any time soon. Also, didn't the movie flop completely?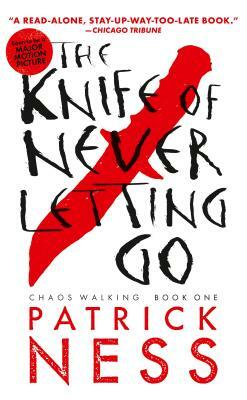 Name a book with the word "one" in the title
Hmmm … I think there's actually quite a few of those on my shelves. Without looking, I think the last one I read was One Hundred Years of Solitude for my reading experiment with Pedro Pascal. That man is a great actor, but I did not enjoy the book at all.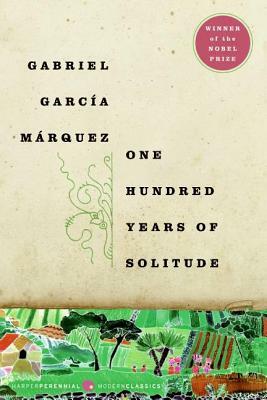 Name a book with an eponymous title
I'm honestly not sure I understand what "eponymous" means. Is it "just" books named after the characters and places in them? I'm going to count this as a FAIL just because I don't feel my brain is up for this right now.
Name a book turned into a movie
Please, every other book is getting adapted these days. I have a whole long post on Book to Screen Adaptations for 2022 and it doesn't even include everything there is. I'll just pick the one I'm most excited for, which is Where the Crawdads Sing.
I TAG THEE
Since I wasn't actually, officially tagged for this, I want to leave it open to YOU! If this sounds like something fun to do on your blog, please don't hesitate and consider yourself tagged!
---
What did you think of the tag? Do you want to give it a try? Would you have been able to answer everything? Let's chat!