We're nearing the end of 2022 and I still have a couple books that I need to read in order to reach my book count goal (we can forget about the page count goal …). So, I didn't really think it was necessary to do separate reviews for the following books and hope you enjoy their mini versions.
*links to Goodreads and Storygraph will be provided after the ratings!*
Alone With You in the Ether by Olivie Blake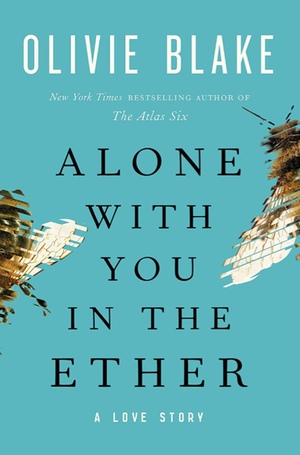 Publisher description:
CHICAGO, SOMETIME—
Two people meet in the Art Institute by chance. Prior to their encounter, he is a doctoral student who manages his destructive thoughts with compulsive calculations about time travel; she is a bipolar counterfeit artist, undergoing court-ordered psychotherapy. By the end of the story, these things will still be true. But this is not a story about endings.
For Regan, people are predictable and tedious, including and perhaps especially herself. She copes with the dreariness of existence by living impulsively, imagining a new, alternate timeline being created in the wake of every rash decision.
To Aldo, the world feels disturbingly chaotic. He gets through his days by erecting a wall of routine: a backbeat of rules and formulas that keep him going. Without them, the entire framework of his existence would collapse.
For Regan and Aldo, life has been a matter of resigning themselves to the blueprints of inevitability—until the two meet. Could six conversations with a stranger be the variable that shakes up the entire simulation?

My Thoughts:
I've read three (four if we're counting her YA story under a different name) books by Olivie Blake this year and only one of those was a reread. She was so excited to have her stories published traditionally, some with more edits than others to her previous versions, I was so hyped to get them straight on release day each time. Which is why I felt all the sadder when I didn't initially vibe with Alone With You in the Ether at first.
While Blake definitely has a way with words, I struggled at the beginning. It took me a while to connect with the characters and I found it much easier once they had actually met each other. Starting from that moment, I could see the usual banter, the intricate psycho-analysis and peeling away of layers as well as tearing down of emotional walls. Those are the things I know, love and expect in an Olivie Blake book. Still, she chose to play with her writing in this one and I found the inconsistent style choices weren't exactly for me.
"Can you love my brain even when it is small? When it is malevolent? When it is violent? Can you love it even when it does not love me?"
I know that this was a deeply personal story for the author and one she longed to tell. The characters both had mental health struggles and unique ways of perceiving the world, which I feel like that was something that was mirrored in the way the different parts of the story were written. So, it fitted the characters and their minds, but unfortunately not always my own. That's all I'm going to say in terms of the mental health representation, just because I don't have any personal experience and don't want to speak on a matter I'm not informed enough on.
This might also make me sound like a hypocrite, because I would absolutely love for my partner to be my best friend, lover and confidant, but something about Aldo and Regan's relationship sometimes just felt like … too much? I was worried for them and that's not what you want in a romance – no matter how unconventional it might be. That's not to say that there weren't some truly beautiful moments of genuine connection, but I'm still not entirely convinced that their relationship is healthy.
Fazit: 3.5/5 stars! This won't ever be my favorite Olivie Blake book, but it had some good moments.
Stella by Takis Würger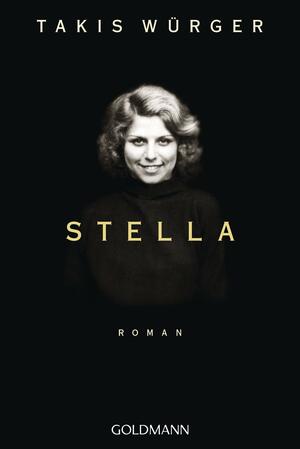 Publisher description:
In 1942, Friedrich, an even-keeled but unworldly young man, arrives in Berlin from bucolic Switzerland with dreams of becoming an artist. At a life drawing class, he is hypnotized by the beautiful model, Kristin, who soon becomes his energetic yet enigmatic guide to the bustling and cosmopolitan city. Kristin teaches the naïve Friedrich how to take care of himself in a city filled with danger, and brings him to an underground jazz club where they drink cognac, dance, and kiss. The war feels far away to Friedrich as he falls in love with Kristin, the pair cocooned inside their palatial rooms at the Grand Hotel, where even Champagne and fresh fruit can be obtained thanks to the black market. But as the months pass, the mood in the city darkens yet further, with the Nazi Party tightening their hold on everyday life of all Berliners, terrorizing anyone who might be disloyal to the Reich. Kristin's loyalties are unclear, and she is not everything she seems, as his realizes when one frightening day she comes back to Friedrich's hotel suite in tears, battered and bruised. She tells him an astonishing secret: that her real name is Stella, and that she is Jewish, passing for Aryan. Fritz comforts her, but he soon realizes that Stella's control of the situation is rapidly slipping out of her grasp, and that the Gestapo have an impossible power over her.
As Friedrich confronts Stella's unimaginable choices, he finds himself woefully unprepared for the history he is living through. Based in part on a real historical character, Stella sets a tortured love story against the backdrop of wartime Berlin, and powerfully explores questions of naiveté, young love, betrayal, and the horrors of history.

My Thoughts:
I wanted to read more books in German this year and this was my feeble last minute attempt at doing just that. I was surprised that I flew through this book, making it one of the quickest German reads in a long time, even though the subject matter is quite literally WWII and the atrocities committed during that time.
Back in 2019, when this book was first published, it was just about everywhere and sparked quite a lot of discussions. Since Stella is in part based on historic facts (such as the title character, Stella) and part fiction (such as the lead character from who's POV we're reading the story), I understand the criticism the book is facing after I've now read it myself.
I know that a lot of people were bystanders in the war, their silence and passivity making them complicit in what happened. A larger portion of the population would probably fall under that category than the usual heroes and rebels that stories tend to be about. It's one thing to tell the story of a citizen who was compliant with the regime for whatever reason and a totally different one to bring and outsider into this, who decides to go to Berlin in the midst of war to "learn how to draw".
Friedrich was one of the most infuriating characters I have ever come across. He is passive, privileged and naive beyond reason. Everyone tells him that people are being murdered for being different in Germany and he wants to go see it for himself and experience a bit of music and art while he's at it. Even though we get a lot of (quite horrible) historic facts at the start of each chapter and aren't spared some truly gruesome moments in the story itself, they don't seem to affect Friedrich in the way that they should. All he cares about is the woman he loves, despite us never understanding that supposedly deep and unwavering connection.
A story from the point of view of Stella, no matter whether you agree with her choices or not, would have been fascinating and an interesting historical study. Telling the tale of a lovesick puppy, who ignores literally every warning he is given in life, feels useless and disappointing.
Fazit: 2/5 stars! This was told through the wrong lens in my eyes.
---
Have you read either of those books? Do you plan to? Let's chat!