Publisher: Sourcebooks Fire

Page Count: 320
**I was provided with an eArc by the publisher through NetGalley in exchange for an honest review!**
You know that I don't like giving books a low rating, but I guess no one actually ever likes that. I have the unmistakable feeling that this would have been an even worse experience if I hadn't buddy read it with Cristina (read her review HERE) and Cátia. Let me explain why I was so disappointed!
When I read the premise of this book, I thought it sounded promising, like an emotional contemporary that we would surely enjoy reading together. Well, it was not and I simply didn't understand why it wasn't working for me! Right from the beginning here was a big disconnect with the main character John. I've read my fair share of angry teen voices, but he just constantly got mad at things and people for no apparent reason. There were many who genuinely tried to help him, or simply did their job, yet he always felt like a charity case and would lash out. Misunderstood teen or not, I have a real problem with people who refuse to accept help or just simple kindness for no other reason than to keep wallowing in their fortress of misery. It's not a weakness, it's nothing to be ashamed of! We all need help sometimes. And still, even after pushing away basically all the people in his life, he still kept inspiring loyalty in everyone he met. I just didn't understand it!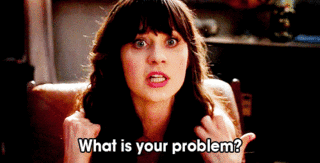 In addition to that, John was a very unreliable narrator, but again, for no apparent reason. He stated something in one chapter, just to say something entirely contradictory a few pages later. It confused me so much that I still don't know what exactly happened during one of the main key events of the entire story. He was prone to taking drugs and drinking alcohol, which weirdly was never really condemned in the book except when he had to take mandatory drug tests, but I don't think those were the reasons behind his volatile narration. Also, the timeline didn't really make sense to me. There were too many gaps and oversights.
I wish that some of the other characters could have made up for the lack of likability in John, but that wasn't the case either. Emily, his love interest, was an odd mix of personalities that made it difficult to figure her out and relate to her. His parents were negligent and/or absent, sometimes for reasons but not always very good ones. Only his little sister was bearable, but lets face it, kids up to the age of ten are mostly cute.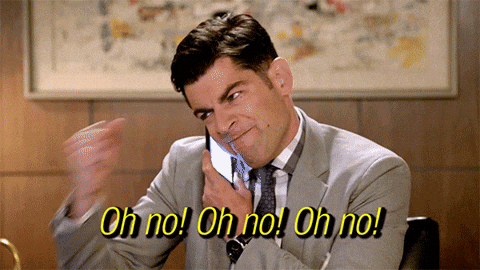 I am afraid it all boils down to me being very sorry, but saying that it wasn't for me. The pacing was off, the narration repetitive and at times boring. Maybe it would work better for other people, you can surely try if you think that it might, but it is not my recommendation.
Fazit: 1/5 stars! I did not get anything from that book at all.
What was your last most disappointing read? Let's talk about it!