Top Ten Tuesday is a weekly meme created by The Broke and the Bookish. This week's topic is Top Ten books you would put on your syllabus if you thought a literature class and I chose the friendship theme, so thanks for enrolling to Buddy Stories 101. Class is about to start!
(Whenever I do these lists, I am never sure if the ranking is actually from 1 to 10 or just numbered to give an overview. I have a hard time picking favourites, so see it as more of way to count rather than rate. The books I picked all have great friendships and some of them even evolve or are sprinkled with a bit of romance. I tried to avoid the romantic parts mostly, but then I thought that being best friends with your partner is pretty amazing, so who cares?)
1. The Infernal Devices by Cassandra Clare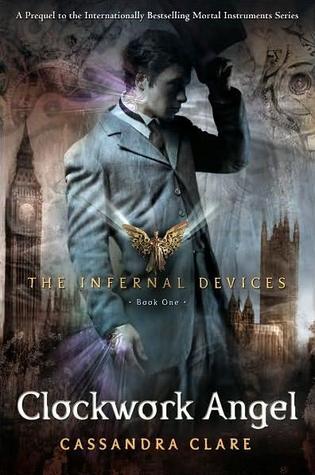 NOTHING and I mean absolutely NOTHING is more powerful than a parabatai bond. It's so much more than just friendship, it is even more than family or romantic love. It's everything really. While I did enjoy Alec's and Jace's bond from TMI, I was even more fascinated with Will and Jem. Bring Tessa Gray into the mix and you've got ultimate friendship goals for me! So, the Infernal Devices by Cassandra Clare it is!
2. Since You've Been Gone by Morgan Matson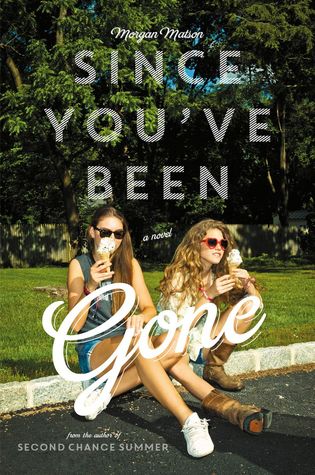 This is one of my favourite books portraying female friendship. Emily and Sloane are just complete opposites of each other and that makes them work so well together. I'm so happy this book wasn't just about romance! Also, it wasn't just a fun read, but really funny as well!
3. How to Be Bad by Lockhart, Myracle & Mlynowski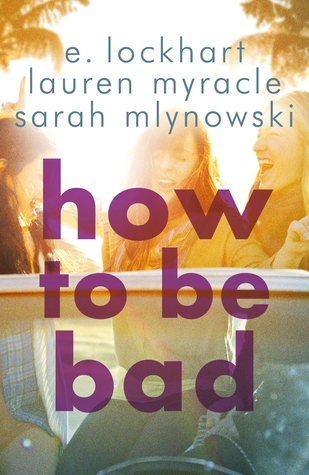 Three girls on a road trip? There is no way it's not going to be great. They all have their own problems, but they can only get through it with each other. Sometimes they may explode and fight, but in the end, they are happy to have each other and I am happy to have read about their friendship.
4. Naomi and Ely's No Kiss List by Rachel Cohn & David Levithan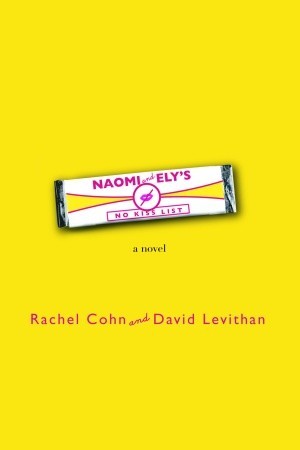 I've talked about Naomi and Ely's No Kiss List a lot and while I do find the characters a bit annoying sometimes, they also have something special with each other. Their friendship changes a lot over the course of the book and is quite different in the end to what it was when you started reading. When one person develops romantic feelings, I think it is necessary to address this and deal with it instead of throwing the friendship away altogether.
5. The Book Thief by Markus Zusak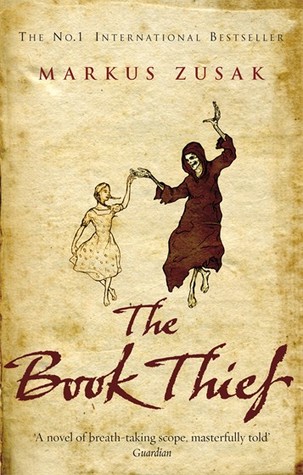 This is a sad book. There is no way around that, but it's a book that's really dear to my heart. Liesel and Rudi already have a really special relationship, but I am even more a fan of Liesel and Max. Some wanted them to end up together, but that's not the point at all. Their bond over books is amazing and I am so glad that they had each other.
6. Me and Earl and the Dying Girl by Jesse Andrews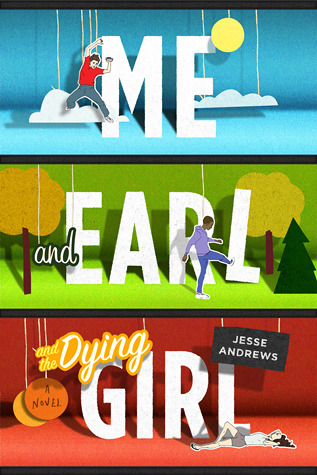 Greg can call Earl his co-worker a gazillion more times, but it doesn't change the fact that they are best friends and awesome together. 'Nough said!
7. Love, Rosie/Where Rainbows End by Cecelia Ahern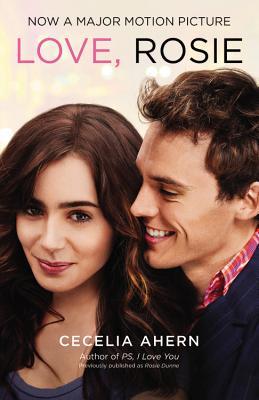 Over how many years does this book span? A lifetime pretty much and while Rosie's and Alex' relationship certainly has it's ups and downs their friendship survived somehow. This may be more on the romantic side than I'd like to admit, but they were friends first and that ever since they were really little. It has to count for something!
8. The DUFF by Kody Keplinger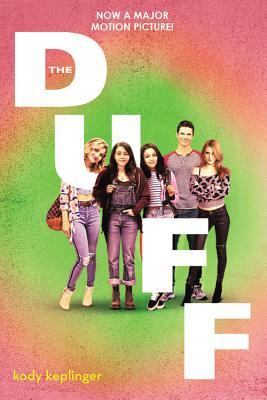 Bianca has her best friends Casey and Jessica and they are a good group of friends, but not the one I want to focus on. Only with Wesley Bianca can be herself and they have a sort of friends with benefits thing going on, even though Bianca would probably never admit to being friends with Wes. Still, I think they never were as open and trusting with anyone than they were with each other. Being able to be yourself, that's what I think is important in a friendship.
9. Anna and the French Kiss by Stephanie Perkins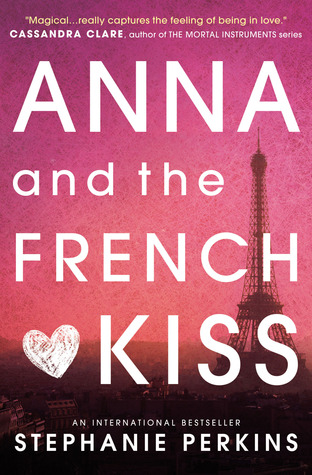 I like all the friendships in this book (and the sequels as well). Anna and Etienne are great, Etienne and Josh, the whole gang pretty much is just amazeballs. I would have loved to go to school with this group!!!
10. Bridge to Terabithia by Katherine Paterson
Jess and Leslie are pretty much inseparable. They create their own fantasy world and really just have the best of times. But I think that Jess' friendship with Leslie opened his world to so much more than just that. This book is really tragic in so many ways, but I don't think Jess ever regretted befriending Leslie.
I hope you've learned something and take away some good stories from this class 😉 As always, click on the covers if you want to know more about the books! What are some of you favourite literary friendships?